Mild High Club's 'Skiptracing' is the essential chill-wave, jizz jazz record of the year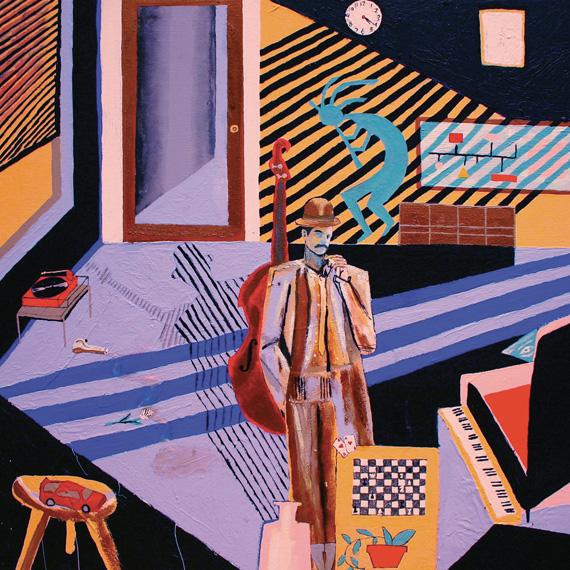 What makes a good indie record? The resurrection of cheesy '80s synths? Guitars that sound like they're being played through an amplifier made of tree bark? Vocals that can only be understood under a heavy amount of chemical influence? The occasional woodwind instrument?
For Alexander Brettin's new record as the one-man Mild High Club, the answer is probably all of those things.

Since his early days of touring with Mac DeMarco and Walter TV, he's built a somewhat mild reputation of living the slacker life and making music corresponding to that lifestyle. His first record, Timeline, was recorded over the span of three years and was one of the most promising debut records by an indie artists in recent years. Now only a year later (a smart move by any indie musician), his second album has arrived with quite a strong impact on the "jizz jazz" scene.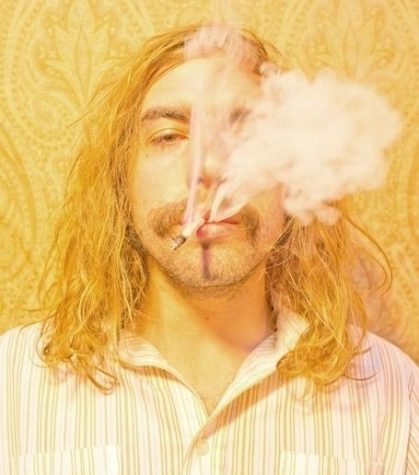 courtesy of stonesthrow.com
Skiptracing is the second record by Brettin, and in the eyes of many fans, it's definitely a step up. The record feels more thematically cohesive as a whole unit, while also featuring some of the grooviest, waviest and chillest stand-alone tracks of the Mild High Club discography. Songs such as "Homage" and "Skiptracing" have that warm and familiar-sounding twangy guitar tone fans are so fond of while songs such as "Tesselation" and "Kokopelli" feature some dirtier, jazzier guitar tones which contrast with the vibey keyboard sounds creating an atmospheric and overall extremely easy-to-listen-to record.
The music is very straightforward and laid back while simultaneously giving the listener something to think about. It's safe to say that Skiptracing is a very unpredictable record in terms of sounds, but is very familiar in terms of the warm, early '70s nostalgic vibe which has become an essential aspect of jizz jazz music.
In addition to having a better balance of various instruments and guitar effects, Skiptracing also has a more experimental sound to it. Brettin explores some areas of jizz jazz which have never really been embraced. While Timeline sounded much like The Beatles' Revolver and The Beach Boys' Pet Sounds and Mac DeMarco's Salad Days combined into one record, Skiptracing has a more assertive and unique voice which clearly says that Mild High Club is an extremely original and visionary artist.
While holding onto the heavy, spacey echo on the vocals, songs such as "Chasing My Tail" and "Chapel Perilous" also have some near-chorus effects with layered vocals and a beautiful stereo drum machine that sound phenomenal on headphones. And underneath all of it is some of the most mesmerizing bass lines and rhythm work from any record this year. Song such as "Skiptracing" and "Homage" have the most addicting and funky bass lines on the whole record, and those are just the first two songs.
On LA's very own Stones Throw Records, Mild High Club is building a name for himself as one of the most promising musicians to arise in recent years. And with Skiptracing, he has cemented his standing in the world of jizz jazz as someone who definitely deserves a whole lot of credit for his unique style and vision. With Skiptracing, Mild High Club has given the world the perfect album to slap on to the record player to kick back and unwind.
Essential Tracks: "Homage," "Head Out," "Tesselation," "Skiptracing," "Kokopelli"
Rating: 4.5/5