Mama Hong's recreates the Vietnamese kitchen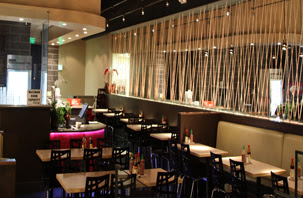 Nestled in the heart of downtown Burbank is Mama Hong's Vietnamese Kitchen, right near the Burbank Town Center, Ikea, and the AMC 16 movie theater. A great place to relax and dine on Vietnamese classics, like phở, banh mi, and noodle and rice dishes, Mama Hong's serves as a contemporary restaurant that won't break the bank.
The phở bowls are delightful — phở is a Vietnamese noodle soup made of broth, bánh phở (noodles), and various meats/seafood. They are served with lime wedges, sprigs of mint, bean sprouts, white and green onions, and freshly-cut Thai chili peppers. The servings are very sizeable and you probably won't be able to finish them in one sitting unless you're starving.
The chicken fried rice is another staple, and a comforting classic. You really can't go wrong with fried rice, and the chefs at Mama Hong's do a bang-up job with packing the dish with an insane amount of flavor. The steak plate is also a great choice if you want to play it on the safe side.
Long story short, if you're tired of the same fare you always get when you're in Burbank, swing by Mama Hong's for great food and service to match. It's located on San Fernando Blvd., across the street from famed fro-yo giant, Yogurtland — where you can go get dessert, that is, if you aren't full yet.