Billie Eilish directs the music video for her philosophically fierce single 'Therefore I Am' at the Glendale Galleria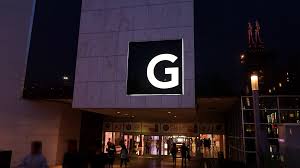 After the release of her two singles entitled "No Time to Die" and "my future" in 2020, Billie Eilish came out with another single called "Therefore I Am" Nov. 12. Both of the former songs were personal and sentimental, discussing Eilish's fear of losing her sense of identity in "my future" and "No Time to Die" exploring a lost love, but "Therefore I Am" is about how she's had it with people's judgments not allowing her to express herself the way she so desires.
"Therefore I Am" is her most recent attempt at expressing her feelings about this topic, through crafted lyrics such as "Don't talk about me like you might know how I feel/Top of the world, but your world isn't real/Your world's an ideal." The title of the song is also a direct reference to René Descartes' philosophy "I think, therefore I am," also known as "cogito, ergo sum" in Latin.
The song remains true to Eilish's music style, a style that's most closely recognized in her most recent album called When We All Fall Asleep, Where Do We Go?. Her music usually has a prominent bass paired with her eerily relaxing voice that beautifully blends with the background vocals and coarse percussion elements, and "Therefore I Am" has the same feel.
In a virtual interview with Zane Lowe on New Music Daily Radio, Eilish discusses the music video specifically, which was shot at the familiar Glendale Galleria. "We shot [the music video] on an iPhone which we didn't even mean to do," she said. "It's basically me running through the empty Glendale Galleria, eating a donut and a pretzel. That's literally it. And it was so fun, we shot it overnight."
"Obviously, this year has been insane and horrible for a lot of people… and of course… I was not about to make it about myself. It wasn't my time," Eilish said. "It was time to focus on things that really need to be talked about. It is nice to come back, wake up, and have fun again."