Even after his death, XXXTentacion never disappoints to release music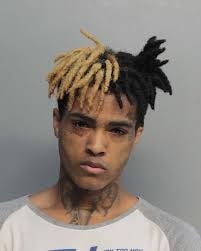 The artist Jahseh Onfroy, aka XXXTentacion, released Members Only Vol.4 Jan. 23. His 24-song album features collaborations with artists who also rose to fame because of his work. A majority of these artists are featured on this album: Ski Mask The Slump God, Kid Trunks, Craig Xen, Bass Santana, Tankhead, Corey, Flyboy Tarantino, Ikabod Veins, Cooliecut and Killstation, were all first discovered on the application SoundCloud.
On previous albums, XXXTentacion began with an introductory track regarding the album often inspiring his fans. However, the first song on this most recent album is called "Corey's Intro" by none other than Corey himself, XXXTentacion's lifelong friend. In this song he talks about how he misses XXX and how their friendship will still carry on. In the last verse of the song, or conversation rather, Corey shares the last thing that XXX said to him, which was "I love you." Corey then goes on to say, "I love you Jah, thank you for everything." Many fans have expressed similar sentiments regarding his loss and automatically connected with the album and its message to honor his legacy.
This album was released in honor of his 21st birthday. Many of the tracks on the album made it onto the United States Top 50 list within the first week of the album's release.
Although people may have different opinions of XXX, he expresses in several different songs that he wishes he could change his past. In his song "Rebirth (2016)" he explains how as long as he makes a slight difference in someone's life, then his life was worth living.
XXXTentacion has always put out music to help his audience through situations they might be encountering. He mentioned in talk shows and even on tour that life gets better and no one should ever give up.
He began making music in March 2014 and quickly garnered fame over the years as he became popular on SoundCloud. He then released his first collaboration named "Members Only" with Ski Mask the Slump God. His career as a hip-hip rapper truly began when he announced the debut of "Look at me," which is the single that the majority of his fans heard of him for the first time.
In February 2017, "Look At Me" (one of XXX's most popular singles) entered the Billboard Hot 100. In May 2017, XXX released his second album, Revenge. As his fame continued to grow, many issues resurfaced from his past, which lead to his arrests over the years. But that did not stop him from making music and in August 2017, XXX released his album 17.
Afterwards, his fifth album ? was published in March 2018. Unfortunately, XXXTentacion was shot and killed in Florida during the summer 2018. Despite the hardship, his family continued to release his amazing work. Since his death, EMPIRE Distribution, Caroline Distribution and Capitol Music Group has released two albums Skins and Members Only Vol.4.
After listening to his newest album, I became very emotional due to the fact that many still share the same love for XXX as I do. I enjoyed the meaning behind the songs and my favorites would have to be "Now or Never" or "Sauce!" "Now or Never" is a very soulful track and brings everyone down to earth, whereas "Sauce!" is very up beat and hypes you up, making it a perfect song to dance to. The album's unique collaborative technique integrates well with the tracks.
XXXTentacion's latest album, Members Only Vol. 4, has a wide variety of musical style and beat that has the possibility of enticing more than just his fans and effectively employs the XXX's influence in the rap industry.