Harry Styles releases his first solo album
His fantastic self-named album brings back 1970s vibe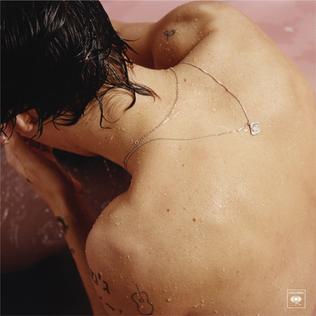 During their hiatus, the members of One Direction — Niall Horan, Liam Payne, Harry Styles and Louis Tomlinson— have all ventured off to experience new solo careers. Out of the four of them, Styles is the first to release an album. His self-named album was released May 12, and it proves to be brilliantly unique with its old soul vibe.
When Directioners (One Direction fans) found out that he was releasing new music they didn't hesitate to pre-order the album, and according to the iTunes charts, Styles' album, as of May 15th, is number one in over 80 countries. His classic rock debut album has brought back sounds similar to The Rolling Stones, Elvis Presley, and a variety of other old school legends.
His masterpiece consists of ten tracks. When people first heard the album they were definitely surprised by his new sound; however, most of his long term fans already knew the style of music that Styles was into, so it all made sense in the end.
The tracks are all different, and the entire work sounds like he wrote it while time travelling back to the mid '70s. No young artist today is releasing anything like this, and Style's album has captured the attention of many new fans including many middle-aged people who find that the album reminds them of the kind of music they would buy vinyls or CDs of when they were teenagers.
Styles' album is different from what he and his bandmates have released in the past, but some of the songs from their last album together, Made In the A.M, are very similar to the tracks on his solo album. His second single, "Sweet Creature," especially has a comparable sound to many of the Made In the A.M tracks.
Some of his best tracks are "Ever Since New York," "Kiwi" and "Woman." The first of the three is similar to his first single, "Sign of The Times." It's a bit more mellow compared to the other songs and it is extremely catchy. "Kiwi" and "Woman" are similar to each other, as they are both fun and edgy. The sound effects used in them are incredible and it's amazing that Styles created most of the sound effects himself with his own voice.
Although it's a bit depressing that One Direction is on hiatus, it is exciting to see what they can do as individuals and how they incorporate ideas from their One Direction albums into their solo ones.