A$AP Ferg strives and prospers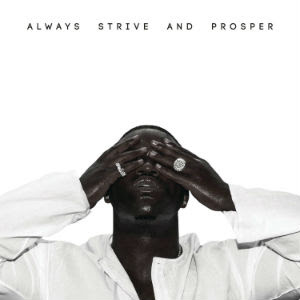 Darold Ferguson, Jr., better known as A$AP Ferg of the hip hop group A$AP Mob (which also famously includes A$AP Rocky and the late A$AP Yams), has finally released his follow-up to his 2013 hit debut album Trap Lord, on April 22. Many fans of the Mob have been anticipating this release, especially since Rocky dropped his own sophomore album, At.Long.Last.A$AP, in 2015 to critical and commercial success.
A$AP Mob was formed by founder Yams, who was also joined by A$AP Bari and A$AP Illz. Rocky soon later joined after Bari introduced him to Yams. Ferg then followed his high school friend Rocky, and the two later became the group's most popular members, especially for their trendsetting, serious take on fashion and unique style of rapping.
Ferg, who had initially pursued his interest in fashion, was encouraged by Rocky to continue rapping as he saw Ferg's perfectionism and "impeccable hustle game." The two have since collaborated on many songs, including the remix of Ferg's single, "Work," along with Rocky's own "Kissin' Pink."
Albeit the less popular of the duo, Ferg brings in his own style to the collective, mixing artfully directed music videos with a style of his own and a sound that mixes bars and lines from rap nations across the globe; he single-handedly created a new dance craze in 2015 with his single, "Dope Walk," whose video starred former supermodel Cara Delevingne and other fashion plates of today's times.
His sophomore album, Always Strive And Prosper, pays homage to the hip hop group and also Ferg's own life — he cites it as his most personal one yet. It features 18 tracks with collaborations between the New York rapper and artists such as Big Sean, ScHoolboy Q, Future, Skrillex, Ty Dolla $ign, Rick Ross and Missy Elliot.
With tracks like "Shabba," "Doe-Active" and "Let It Go," already under his belt, he's clearly set the bar high for himself. However, it seems that he's able to strike again with new hits "World Is Mine," "New Level," "Let It Bang" and "Hungry Ham."
Never fear, for Ferg fails to disappoint. He's back, and he's here to stay for sure.