Music goes home for The Weeknd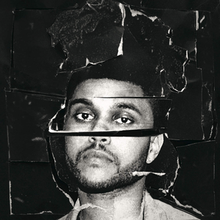 At 17, Abel Tesfaye dropped out of high school — he "'left one weekend and never came home." And thus the Canadian was reincarnated into the mysterious Weeknd, known for his "PBR&B" style. ("PBR&B" is a portmanteau of the abbreviation for Pabst Blue Ribbon and R&B; Pabst Blue Ribbon is frequently associated with "hipsters.")
His second album, Beauty Behind the Madness, released on Aug. 28, the follow-up to his 2013 debut Kiss Land. Hit singles off BBTM include "Earned It" (from Fifty Shades of Grey), "The Hills," and "Can't Feel My Face," which reached number one.
Prior to said hit singles, The Weeknd was not as mainstream as he is now. After curating Fifty Shades of Grey's soundtrack (which debuted at #2 behind Drake's If You're Reading This It's Too Late), his only way to go was up to the top. Needless to say, after releasing "Often" last summer on Soundcloud, people began to expect bigger and better things from The Weeknd.
He did not disappoint. Along with his singles, (save for "Earned It" — that's way too overplayed to be enjoyable anymore) the rest of the album is a masterpiece — the perfect blend of good beats, a bluesy-sound, and a darker version of Michael Jackson. Some songs, regardless, did end up being better than others.
For instance, "Dark Times," featuring British artist Ed Sheeran and "Prisoner," featuring indie pop icon Lana Del Rey are both amazing; the two managed to share the spotlight with The Weeknd rather than steal it. "Shameless" is another favorite; all the songs off the album incidentally are explicit, save for "Can't Feel My Face."
Beauty Behind the Madness debuted at #1 and has put The Weeknd on the map; hopefully, he stays where he is.