'The Hate U Give' provides a message for the ages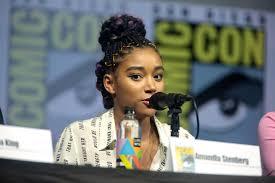 "Have you watched someone die before?" This is a question asked by Starr Carter, the main character in the new movie, The Hate U Give. Based on a book by Angie Thomas, The Hate U Give explores the importance of finding your own voice.
Starr (Amandla Stenberg) is a sixteen-year-old girl who lives with her family in Garden Heights, a primarily black neighborhood associated with poverty and gangs. With her siblings, she attends Williamson, a wealthy prep school. For several years, she has lived with having two versions of herself: Garden Heights Starr and Williamson Starr.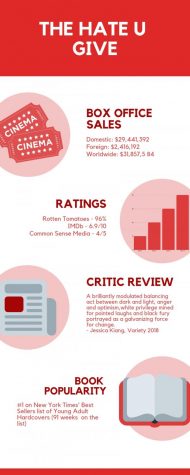 Pamela Faller
At a local party, she is reunited with her childhood best friend, Khalil (Algee Smith). This same night, she witnesses his death at the hands of a police officer who mistakes Khalil's hair brush as a gun. When her friend's death is mentioned on the news, he is portrayed as a gang member and drug dealer. Being the only witness of his death, Starr is faced with the dilemma of speaking out and putting her her family at risk or simply staying quiet.
At around two hours long, the movie is relatively lengthy. Nonetheless, the great emotion from each character makes the hours worth the while. The massive amount of grief shown by the characters in the movie helps to emphasize the tragic plot.
The Hate U Give displays a valuable lesson of speaking up for what one believes. It conveys the thought that all members of humanity should be treated equal regardless of our wrongful perceptions of others. By bringing awareness to world problems such as discrimination and racism, this movie will make you question the society we live in today.
The Hate U Give is definitely a movie to remember. It's perfect for all ages and sheds light on an undeniable truth that is relevant in today's world.