'Suits' secures spot as No. 1 drama series for USA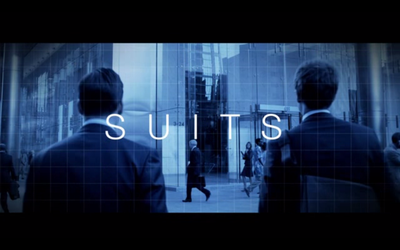 Premiering on USA Network in 2011, Suits has paved its way through five seasons thus far and is still standing strong with new episodes airing every week by being USA's number one drama series.
In the show, Harvey Specter (played by Gabriel Macht) is one of the greatest and most feared lawyers in New York City, but he needs to hire a new first-year associate to help him with pro-bono cases that aren't worth his time. During his round of interviews, highly intelligent drug dealer, Mike Ross (played by Patrick J. Adams), runs into the office in an attempt to ditch the police following him. Specter sees the genius and potential hidden behind Ross and signs him on the spot. The only problem: the law firm Specter works for only hires from Harvard; Ross didn't go to college.
Through the seasons, Specter and Ross grow a unique bond that is indescribable while they are forced to hide their secret from everyone including the ones they love, which causes greater turmoil.
Both main characters continue to become more complex with each passing episode; with new secrets, affairs, careers and cases, the show promises to surprise and impress every time.
One of the many great aspects about this series is that there is one continuing enemy of the firm, the man that was previously in charge but overthrown by Specter and co-managing partner Jessica Pearson (played by Gina Torres). In addition to him, however, every season has its own protagonist that keeps the firm's future hanging in the balance.
The plots never repeat. They never fail to impress. They never bore. They never get old.
The writers are absolutely genius. They had their eyes set on exactly what they want the series to accomplish and they use different obstacles to form this sense of suspense through every episode. Alongside the suspense and drama, the writers throw in some comedy here and there to make the audience crave more of these snarky remarks.
Making sure each scene had a nice look to it was very important to the creator of the show.  Scenes always had high expectations and the cinematographers always went above and beyond when it came to making the scenes look new, fresh, and appealing on screen.
After the first episode of season five aired, USA's CEO announced that Suits will be renewed for a 16-episode sixth season because of its success.