Will They All Live Happily Ever After in "Once Upon A Time?"
A review of Season 3 of this TV series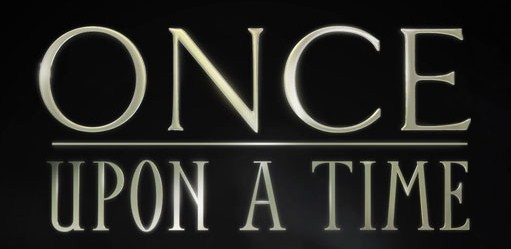 *Spoiler Alert*
Once Upon A Time is a modern, twisted, retelling of fairy tales. The main characters include Snow White; Prince Charming; their daughter, Emma; Emma's son, Henry; the Evil Queen; Rumpelstiltskin; Captain Hook; Peter Pan; Tinkerbell; and Neal (Henry's father).
Recap of the previous two seasons:
In season one, Emma learns that she is the savior of the people of the Enchanted Forest who now reside in a town called Storybrooke because of the Evil Queen, who is also known as Regina. Emma's son, Henry, was adopted by Regina but left the town in search of his birth mother, Emma, and helps her believe in magic so she  can break the curse over Storybrooke. The curse had caused everyone to forget who they really were and Regina fills their mind with fake memories and becomes the mayor so she can make their lives miserable.
In season two, Emma is reunited with her parents, Prince Charming and Snow White, whose modern names are David and Mary Margaret. Everyone remembers who they originally were and now have grouped together against Regina. Rumpelstiltskin plays as both the good and bad guy causing people to wonder if they should trust him. Rumpelstiltskin ends up revealing his true motive and that is to find his long lost son who ends up being Henry's father. Just as it looks like Regina is the main enemy, two other characters were added and they were Regina's mother, Cora, and the infamous Captain Hook. In the end, Henry gets kidnapped by two people believing they were supposed to destroy magic but instead find out they were working for the evil Peter Pan.
End of recap
Before, it used to be Snow White, Prince Charming, Emma and Henry against Rumpelstiltskin and the Evil Queen. Now they all joined forces with Captain Hook, Neal and Tinkerbelle along with Rumpelstiltskin and the Evil Queen to defeat their greatest foe yet, Peter Pan.
I was ecstatic to find out that the gang manages to finally escape the deadly island of Neverland and return to their hometown, Storybrooke. I wanted to scream at the TV, as I was so frustrated that they didn't realize that Peter Pan switched bodies with Henry. They all hoped that then they would all be able to live peacefully but Peter Pan ends up following them to Storybrooke and wants revenge on all of them.
As the story unfolds, a tragic death of a character that has been there since the beginning has shocked me and everyone who watched the episode. Rumpelstiltskin was always known as a character that nobody could trust and was often called a coward by those around him. I always found myself stuck between hating him and loving and feeling sorry for him because of his past.
As his final act, Rumpelstiltskin transforms from a coward to a martyr. As I watched it happen, I didn't officially accept his death until the episode ended. Rumpelstiltskin was always there and now that he's gone; it's like there will be a big hole in the show. His little nicknames like "lovelies," "darling" and "love" will be forever missed. His character transforms as he goes through obstacles to prove himself to his son and to others that he does care about Henry and isn't planning anything for his personal gain.
Another villain shows that he is willing to change to prove himself to everyone. The infamous Captain Hook was introduced in the second season and he made it his life's mission to kill Rumpelstiltskin in revenge for killing his love. But during the third season, there were subtle hints that the Captain was softening up to Emma and, in turn, has proven himself to her and everyone else that he cares for her and will do anything to protect her and those she loves.
Emma, the savior, has been the most complicated character out of all them. She has a deep fear of being left alone seeing as her parents did that to her when she was just a newborn and Neal immediately leaves after finding out who she really was. The first person that she lets in is Henry seeing as all he wanted to do was hang out with his biological mother. Then she finally learns to let her parents in and letting them comfort her in her time of need. Now she must leave them and also lose her memories of them. She is heartbroken that she finally gets a real family and they all end up being separated again.
A heartfelt goodbye is shown as Emma loses her parents again and her potential love, Captain Hook. Henry loses his father, his second mother and his grandparents just as things would have turned out for the best.
With this kind of ending, the writers and directors of OUAT wish to torture OUAT fans with three months of waiting, which will end up like feeling three years for Once Upon A Time fans. A slight comfort was given as viewers all saw what Henry and Emma's lives would have turned out if Emma had kept Henry eleven years ago.
In the show, it is said that fairy tales give people hope, and the writers and directors have done that to the viewers by showing that Captain Hook returns to find Emma and Henry and help them remember who they are. Which is a dream come true for those who want Emma and Hook to get together.
Another hint that was given was that since Peter Pan is gone, there is going to be a new willian in the show and that is the well-known Wicked Witch of the West, now all the show needs is Toto and Dorothy and Once Upon A Time will officially add The Wizard of Oz as one of its fairytales. This is slightly irritating because I already believe that there are too many characters aiming to be in the main light in the show.
Leave a Comment
About the Contributor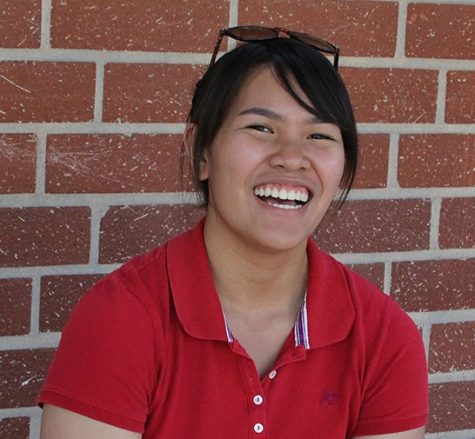 Sophie Jose, Business Manager
INTERESTS/HOBBIES: Reading, watching Korean dramas, and origami


EXTRACURRICULAR ACTIVITIES: Secretary of GMG for Clark division.
THREE WORDS TO...