American Psycho's Return to Popularity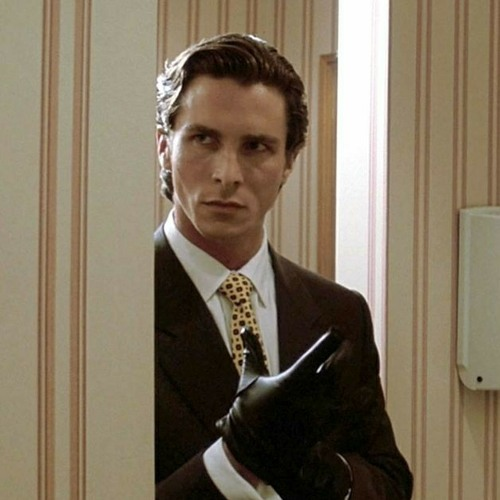 When talking about trending movies, the first thing viewers talk about are all the movies that just got released in theaters. For instance, Disney movies are almost always at the top of the box office when a new release comes out, making over 150 million dollars a year from movies alone. However, the movie that's causing ripples in younger generations is one that came out over 20 years ago: American Psycho. This 2000 horror film recently made a comeback on social media, with discussions and other forms of media spreading throughout teenage audiences like a wildfire.
As previously mentioned, American Psycho is a horror film adapted from Bret Easton Ellis's 1991 original novel American Psycho, released in theaters in 2000. It follows the life of Patrick Bateman, a young and wealthy investor in New York during the late 1980s who has to hide his psychotic alter ego from those around him. By day, the narcissistic egomaniac lives a lavish lifestyle, and by night he's a serial killer. Throughout the film, the criticism of capitalism and the insecurity of men was shown in scenes such as when Bateman begins to panic over the fact that the rest of his colleagues have better business cards than him. This reflected the "yuppie" culture which gained traction in the 1980s, a term coined to describe young urban professionals. It later gained a negative connotation after the 1987 stock market crash leading to the criticism of men falling under the term, such as the male characters in American Psycho. The movie went on to receive the Chlotrudis awards for Best Adapted Screenplay and Best Actor. It was followed by the stand-alone sequel American Psycho II: All American Girl, but it wasn't nearly as successful as its first installment.
Although the movie is already critically acclaimed, it still confuses people as to why a movie made over twenty years ago is being talked about like it was released last week. One reason is the acting: Christian Bale puts on an absolutely thrilling performance as Bateman and his obsessive thoughts as a murderer. Bale made his first real breakthrough in this film, and there's no wonder why. His brilliantly tortured facial expressions and persuasive monologues allow the watcher to delve further into his psyche, which leads to the second reason as to why it's so popular: Bateman's complex character. His dark yet comedic character is what draws people in, because it's so different from the usual sociopaths depicted in film. Viewers even relate to Bateman in different aspects, making him an appealing personality which would cause the movie to skyrocket in views once more since its release.
With so many teenagers obsessed, it was only a matter of time until it reached social media. Different forms of media centered around American Psycho have become widespread on all platforms, whether it's video edits, memes, or in-depth analyses. The most prominent app a person can find these on is TikTok, with videos having over a million views and hundreds of thousands of likes. Of course, this leads to more and more people coming across this content, to become curious and to watching the movie itself. The movie proves itself time and time again, as demonstrated by the increase in likes when we see a funny video making a reference to the film, or using a sped-up version of a monologue in the movie. While American Psycho can be considered an "old" movie, it has no problem having as deep of an impression as Paul Allen had on Patrick Bateman for the generations to come.