The 9/11 Motorcade — Vroom Vroom!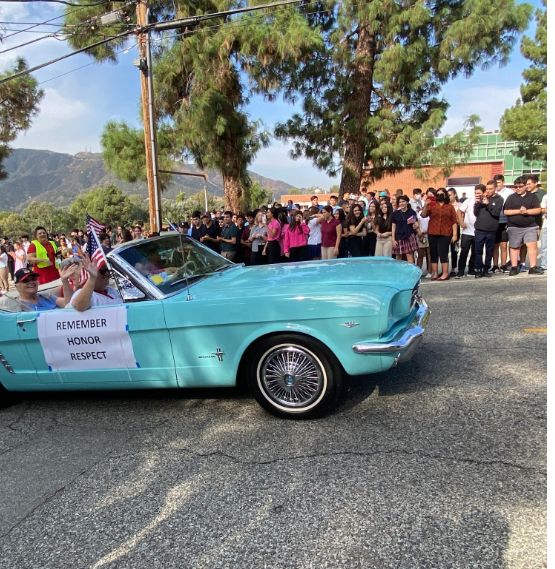 On the morning of Friday, September 9th, Clark Magnet students left their classrooms to see the Crescenta Valley Patriot Day Remembrance Motorcade. This has been a tradition in the community for approximately 10 years. The motorcade has a map that begins at Ralphs Market on Montrose, and ends at Verdugo street, passing through numerous schools in La Crescenta with the purpose of commemorating the lives lost during the tragic event.
Clark students & staff lined up along New York Avenue waiting for the Motorcade to begin. It took a little while to get started because it is difficult to predict when exactly they would get to this part of their route, but students were excited to be hanging out with their friends instead of being in class.
There were numerous models and types of vintage cars, including coupés and Chevrolets. "My favorite car was the purple Chevy with the flames. I loved the flames!" said freshman Talia Hadidian. "They were awesome cars," 10th grade ASB president Charlotte Fernandez said. I want every single one of them in my garage."
In comparison to the previous school years, the September 11th terrorist attack was not as recognized this year in classrooms. However, thanks to one of Clark's many traditions, the Motorcade reminded the students about this tragic event that took place over twenty-one years ago, commemorating the many lives lost.