Clark students adjust to the new GUSD schedule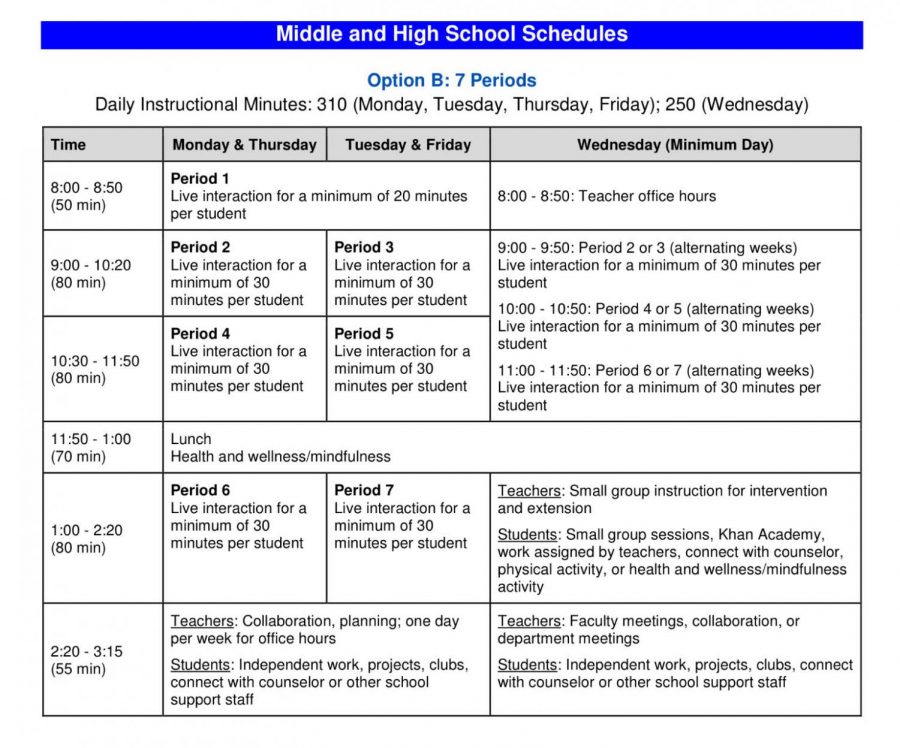 On a regular school day, Clark Magnet High School students head to school at 8 a.m., prepare for their three 90-minute classes, have a snack and lunch break in between them, and end the day with their daily seventh period.
This year, due to COVID-19 precautions, students are attending school virtually from their homes with a different kind of schedule created by the Glendale Unified School District (GUSD).
Students from all over the district are adjusting with a block schedule, especially those who used to attend six periods daily.
Senior Stephanie Ramirez, a Glendale High School (GHS) student, said that she prefers a block schedule over GHS's regular schedule. "It used to be hard to balance everything out, but with the new schedule that makes me only take three classes a day, I have extra time to finish my homework," Ramirez said. "I don't have to wake up early to finish it, and I can work on everything at my own pace." 
Although GHS students, along with other six-period schools, start an hour later than Clark Magnet students, Ramirez says that starting at 9 a.m. can still be difficult since there's barely any time to get ready or eat. 
Clark Magnet, however, has always worked under a block schedule and some students have adjusted well. Senior Beaune Calayag already feels prepared on her fourth week into remote learning school. "At this point, I'm used to having first period every day instead of seventh period," Calayag said. 
Junior Ethan Rees, however, said that he finds the daily period switch annoying. "It doesn't help that first period is every day now," he said. "The only reason I'm able to attend it every day is because of my calendar."
Calayag, on the other hand, is critical of the breaks given by the district. Calayag believes that splitting the 70-minute break that students have during lunch into two 35-minute breaks in between blocks three and four would prove to be more beneficial to students taking online classes. 
"I feel like having three zoom meetings back to back on six to eight hours of sleep isn't the best schedule for students such as myself to fully make sure of our attention span," Calayag said. "Having a buffer between the morning classes would be more beneficial to students' learning, pacing, and would give us the necessary time to recollect and absorb the academic material."
Seniors akin to Calayag have already gone through the Clark experience, but there are freshmen like Andrew Ordubegyan who wish they would have met their teachers in person along with meeting new potential friends since it's their first year at high school. 
Ordbubegian also struggles with the breaks and class time lengths. He says he wishes the class periods were shorter since they can feel really long. "I feel like class time can sometimes be really tiring, especially after sitting and listening for an hour and 20 minutes," he said. "I do wish the ten-minute breaks after each class were longer. I feel like lunch time has a good time period for us to have a big freak for classes, though."
However, on one hand, Ordubegian enjoys online school since it feels easier. "It's a lot more convenient, and I have more time to finish my work and do other stuff instead," he said.
About the Contributor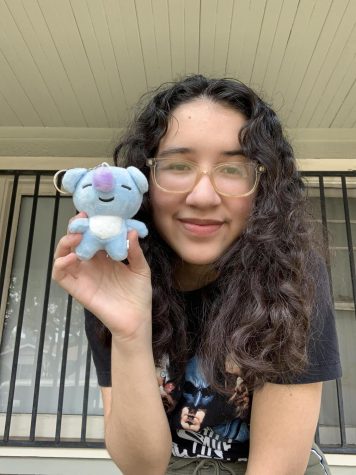 Carol Rodriguez, Website Editor
Hobbies/interests: Reading webtoons, watching dramas, eating ice cream

Fav artist: BTS

Movie you never get tired of watching: Selena

Goal for...