Ray Goren rocks the stage at Clark Magnet
It was said to be the hottest day of the year on Sept. 9, registering a torturous 95 humid degrees. No one in their right mind would want to stand out under the sun, being fried by its relentless rays.
However, another "Ray" managed to persuade the majority of Clark's students out into the amphitheater despite the sweltering weather, and that's none other than young artist Ray Goren.
Goren played for about a half hour during lunch, playing five songs for the students and staff. The staff in particular seemed to enjoy it greatly, as English teacher Jennifer Davis could be seen grooving next to the band members at the bottom of the amphitheatre.
Meanwhile at the top of the amphitheatre, students were also rocking out to Goren's performance. Senior Mikia Zohrabian in particular said he had a good time. "I actually kept one of his posters. He was so great," he said.
Goren, along with his three bandmates, played both covers, such as one of Taylor Swift's "Style," and original songs from Goren himself, including "Save My Soul" and "Song for Me." After his set, he headed up to Mr. and Mrs. Davis' room for a Q&A with their 5th period class.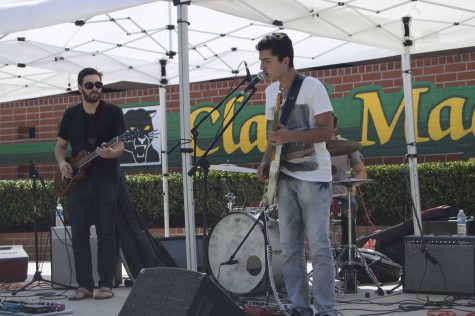 He told the class members about his passion for music and how he started playing piano at the age of four. He also talked about how he takes online classes and doesn't go to an actual school due to his busy schedule with touring across the country. "It's not practice for me, because I love doing it," the 15 year-old singer/guitarist responded when asked about how difficult being a musician was.
About the Contributors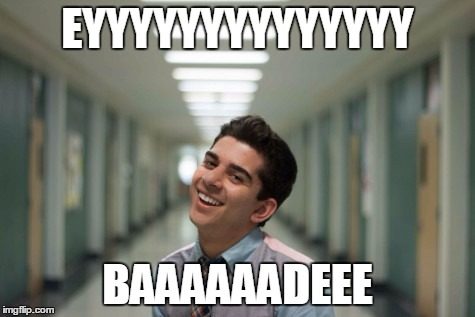 Alec Badalian, Magazine Editor
INTERESTS/HOBBIES:  Inter-dimensional travel.
EXTRACURRICULAR ACTIVITIES:  Stopping Dr. Doom.
THREE WORDS TO DESCRIBE ME ARE:  This isn't science.
IN...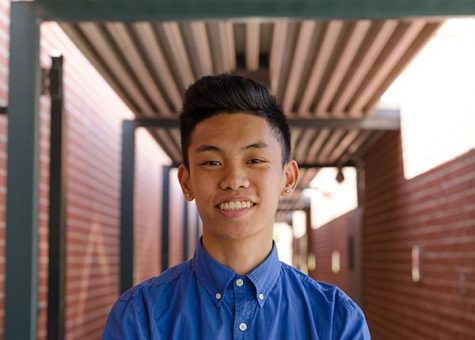 Anthony Francisco, Magazine Photo Editor
Hobbies/Interests: Martial Arts
Favorite Movie: Back to the Future
Favorite Food: Steak
Plans for the future: Pediatrician
Three Words to Describe...