Senior Project: Lawler works with wood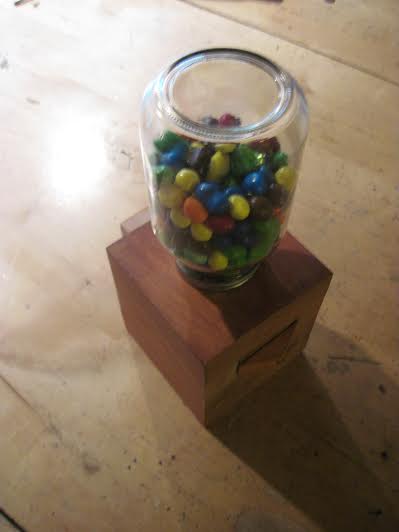 Students often try to learn new skills or discover new hobbies when thinking about what to do for their senior projects. For seniors like Isabel Lawler, inspiration came from the craft of woodworking. "Woodworking is something I've always been interested in," Lawler said. "It's something I've been wanting to work on for a while."
With help from her mentor and her English teacher, Conrad Pruitt, Lawler wrote her research paper on deforestation and irresponsible logging, and was able to learn all the basic skills needed to create her final product.
Lawler worked with her mentor to learn the skills needed for woodworking such as finishing, sanding and cutting wood. With those skills, she spent about 34 hours working in her home workshop to create her final product, which was a wooden candy dispenser, and a wooden binder that she used for her portfolio when she presented her project.
When she presented her project, Lawler took the judges through the process of her project and all the steps she went through to create her final products. "I gave the judges a sense of how to cut, finish and sand wood," she said.
Lawler says that the overall experience was a lot of work and was exhausting at times, but that it was very rewarding, as she intends to use the skills she learned again in the future.