Places to hangout during winter break
Winter break is right around the corner, and some of us may not have plans during these blissful two and a half weeks. Well, fear not, victims of boredom!
Despite the ever-present sunshine in the Southern California, it is easy to feel the holiday spirit if you know where to go. And those in Publications have compiled a list of some of the best places to go for a day trip.
With specific details such as eateries, special treats, activities, distance from Glendale, budget, climate and clothes to wear, you can be prepared no matter how far the spot is.
So button up, grab your camera and have the winter break of a lifetime!
Ericka Shin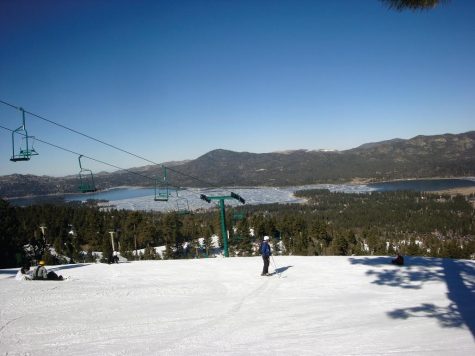 Big Bear Lake
Places to eat and costs: The Grizzly Manor Café is known for its outstanding breakfast foods for about $10 per person. Grizzlies Bear Belly Sandwich Café is known for its spicy chicken sandwich, Philly cheesesteak, and tuna melt, offered for roughly $10 per person. Finish off the day with dinner at Peppercorne Grill for about $20 for each person, which offers specialties such as chicken marsala, filet of Alaskan halibut, and fettucine alfredo!
Activities to do here: Outdoor activities include going to the zoo, hiking, skiing, snowboarding, ziplining ($120 tour), an Alpine Slide, and snow play such as tubing and bobsledding ($30 per person for unlimited rides). For people who would prefer to stay indoors, the Big Bear Funplex offers Lazer tag, ice skating, and arcade games, all for $20.
Budget: Grand total of $210 ($80 for food, $100 for gas, $30 for activities mentioned above)
Distance: 96.8 mi
General climate: Big Bear Lake is known for its cold climate. Highs are usually about 62°F, but the weather can drop to as low as 31°F. Expect to encounter some snow because Big Bear Lake gets averages 60 inches in snow annually.
What to wear: Snow wear (scarves, beanies, snow boots, ski pants, ski gear, gloves, etc.) is ideal for a climate like Big Bear Lake's.
Talish Babaian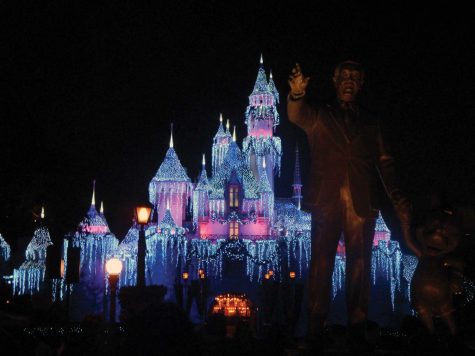 Disneyland
Places to eat and costs: Try the Plaza Inn for fine dining (prices start at an average $20), or Gibson Girl Ice Cream Parlor for dessert — both located on Main Street.
Activities to do here: Go on rides, eat, shop, walk around and go sightseeing, take pictures, get a selfie with Mickey Mouse, steer the Mark Twain Riverboat (it's possible!), or even get a death certificate at the Haunted Mansion ride.
Budget: No less than $130.
Distance: 34 miles
General climate: With moderate highs of 66℉ and lows of 48℉, Disneyland has a pleasant climate.
What to wear: BRING A JACKET and wear comfortable shoes. Enough said.
Chelsea Santos
Old Town Pasadena
Places to eat and costs: If you're on the lookout for savory and high-quality burger and fries, Umami Burger is the place to eat at. A popular choice is the Manly Burger, which contains bacon lardons and beer-cheddar and is topped with smoked onion. The Old Town Pasadena location exclusively offers the Le Cordon Bleu burger, which has a chicken patty stuffed with prosciutto. Prices range from $11-$30. For dessert, you can go to 21 Choices, a frozen yogurt stop where the workers prepare your yogurt with fruits, sweets, cookies and other toppings in front of you. Prices range from $6-$8.

Activities to do here: There is something for people of all ages to do in Old Town Pasadena. There are events and programs for children, such as the Kids Can Sew & Fashion Design program taught by FIDM alumni every Friday. Also, there are clothing boutiques such as Zara, Madewell and J. Crew for the parents.    

Budget: Food ranges from $6-$30.
Distance: 5 miles
What to wear: Anything. You can dress with casual attire and comfortable shoes if you plan to shop. If you are going to dine at one of the restaurants, more formal clothing is recommended.
Vanessa Codilla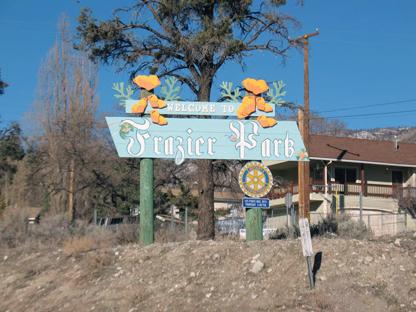 Frazier Park
Places to eat and costs: Bring your own food— preferably graham crackers, chocolate and marshmallows to make s'mores over the fire that you'll have to make yourself. You can also stop by a coffee shop in Gorman named Ranch House Coffee Shop. If you go to the coffee shop, I would recommend their classic burger and fries. It fills you up but it's not too heavy for the fun ahead.
Activities to do here: You can go camping , hiking or stargazing at the Mt. Pinos Campground; but the best thing to do is sit by the river with friends and enjoy their company.
Budget: The fee is $8 a day and $20 a night. They also have an additional vehicle charge of $6 a night per vehicle.
Distance: 68.0 miles
General climate: Chilly— it snows in the winter and gets really windy but never gets extremely cold. During the winter, it weather is around 50℉ during the day and 30℉ during the night.
What to wear: Winter coat, jeans, and durable shoes are the best for playing outdoors here.
Maggie Baboomian
Americana at Brand
Places to eat and costs: Insider's tips: One of the favorites for many students is The Granville Cafe which is $20 per person, offers a menu of soups, mac and cheese, club burgers, pizzas and pastas, and big plates like salmon filet at $16.95, sandwiches shareable tacos and quesadillas, and desserts. If you are looking for less to spend and a quick yet full meal, there is In N Out, where you can walk over to for a burger(double-double, regular, cheeseburger, or  protein burger) with fries ( animal style- cheese and In N Out spread, or get your fries well done and crispy) and a milk shake spending $5- $10 per person.
Activities to do here: You can dine up with friends or family, walk around and watch the fountains, stay at the balcony at Barnes & Noble and watch the Christmas tree during Christmas season, or read a book there with Starbucks, you can also watch a movie at Pacific Theaters.
Budget: With $20 at the Americana you can have Starbucks, buy jewelry at the stands or watch a movie at Pacific Theatres.
What to wear: To prepare for the Americana weather the best thing to do is wear layers. You can pair a nice top with a sweater and extra jacket and take off or put on when necessary. Shoes and pants depend on the weather, so use weather apps.
Lilia Lamas