Acapulco brings authentic Mexican dishes to Glendale
Appetizing food that is full of flavor
On the corner of Pacific and Burchett, near Glenoaks Blvd, stands Acapulco Mexican Restaurant & Cantina, which has quite a few locations in the Southwest given that it is a chain. With so many options for Mexican food in the City of Glendale, however, whether it be El Sauz Tacos on San Fernando or Rubio's Coastal Grill at the Glendale Fashion Center, one may wonder if Acapulco is worth trying out. I can safely say that, yes, it is worth whatever wait there is at the time and is definitely justifiable in terms of spending money there.
Upon walking to the door of the restaurant on Mother's Day, there was one thing that caught my eye right away. A few feet away from the entrance there were cutouts of a man and a woman, with the head nothing but empty space — a great spot for a picture! Music could be heard via speakers on the outside of the building to bring in the atmosphere.
Once inside, my family and I were greeted by someone at the register who asked how many were in our party. We were then escorted to a booth by a waiter, and were given menus to pick what we wished to order. Only a few moments after that, a bowl of chips and salsa dip were placed on our table, a welcome appetizer that was nothing but expected at a Mexican restaurant.
I decided to order fajitas, which consist of grilled strips of steak along with a side of tortillas, and a side of french fries to go along with them. The steak strips themselves were cooked just right, and the peppers and variety of vegetables only added to the taste. I found myself pleased with the amount of french fries served, which isn't always the case at every restaurant, and liked how they did not have too little nor too much salt.
Aside from my main entree of fajitas, I also had a taste of the meal called la tan pequeña, which means "the very small" in English. It would be fair to say that its name is quite misleading, as it has enough food to satisfy oneself, and has a variety of food in it. The carne asada, which was also in my fajitas, was very delicious when put in a tortilla with hot sauce on top. The enchilada, a corn tortilla covered with chili pepper sauce, reminded me of my early childhood as it was one of my favorite meals at any time of the day, and the cheese that it came with went very well with the beans. A side of rice only added to the entree, and was colored orange-red, a staple of Mexican food.
The chicken tenders, served with rice on the side, are not too remarkable but still worth trying. The chicken strips themselves were somewhat fried to a level where they were too hard for my liking, but eating them with ketchup instead of standalone did make them quite delicious. Once again, a side of rice was something that made the entree itself worth the money due to its savory flavor.
In order to end the night — and dinner as a whole — with something to write home about, I made sure to order flan for dessert, which is essentially custard covered in caramel sauce. Although I had tried flan numerous times before at other restaurants, I have to say that the flan served at Acapulco was definitely my favorite among them all. It was a bit more sweet than usual, which actually enhanced its taste, and the whipped cream which was put on top of it made it even more inviting.
Acapulco's food was delicious, from the appetizing chips and salsa to the flan dessert at the end, and because of that I can undeniably recommend it to anyone looking to try a taste of Mexican cuisine. I can guarantee that it will have anyone who tries it coming back time and time again!
Acapulco Mexican Restaurant y Cantina
722 N Pacific Ave
Glendale, CA 91203
(818) 246-8175
About the Contributor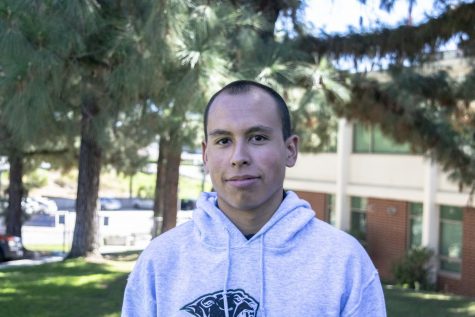 Carlos Rodriguez, Website Editor
Hobbies: Playing the electric guitar, going on Reddit

Favorite shows: The Office

Places you want to travel to: San Francisco, Mexico, Canada, Norway

Items...