Isaiah's tirade brings 'The Sun's Tirade'
After waiting very patiently, the 25-year-old Top Dawg Entertainment (TDE) rapper, Isaiah Rashad, finally blessed us hip hop lovers with his second debut album, The Sun's Tirade, on Sept. 2, his first release since his debut album Cilvia Demo in January 2014.
We haven't really heard from Rashad, aside from social media, but he has been lagging the release of the album these past couple of years due to substance abuse which almost caused him to lose his spot in TDE three times. This album focuses on his evolution from being an addict to finding his voice, or self-discovery per se.
The album gives us a perspective of how his mental state has been these past two years: constantly being xanned out and drunk. Aside from being intoxicated, he was dealing with depression, anxiety and loneliness. The work as a whole focuses on all the pain he's been going through.
The very first track, "Where U At" is a voicemail recording from TDE president, Dave Free regarding Rashad's absence from releasing his work. Free says, "The fact that I still don't have your Goddamn album… Man you got until Friday bro, I'm not asking no more dog." One of the other tracks, "AA" is believed to be about alcoholics anonymous. Rashad says "We get better by the steps…" referring to the steps of becoming sober and "Got tossed cause I couldn't think." which talks about how he almost got kicked out of TDE.
This hour long album contains 17 tracks featuring fellow TDE artists such as Kendrick Lamar, SZA, Jay Rock, along with Syd, Hugh Augustine and many other talented artists and producers. The Sun's Tirade is a rather different rap style than Cilvia Demo. Cilvia Demo is more aggressive and intense, while Rashad takes on a more vocal and mellow take on The Sun's Tirade. The instrumentals between the two are quite the same, though: jazzy, bassy, and very chill.
This album is a definite modern hip hop favorite, and Rashad never disappoints. Rashad is an underrated rap artist, and if you enjoy the vibe Kendrick Lamar and ScHoolboy Q give off, you'll for sure love the work by Isaiah Rashad.
About the Contributor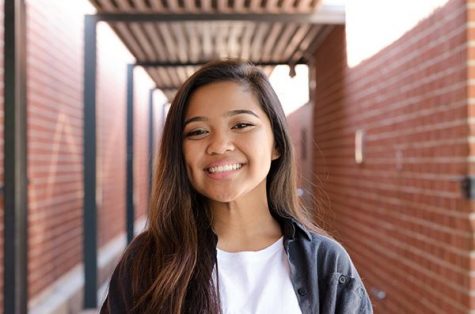 Jaden Florita, Photographer
Hobbies/Interests: Brazilian Jiu-Jitsu, photography, makeup, watching baseball, music
Favorite Movie: Lilo & Stitch
Favorite Food: Tommy's hamburgers,...