Rixton continues to impress with 'Let the Road'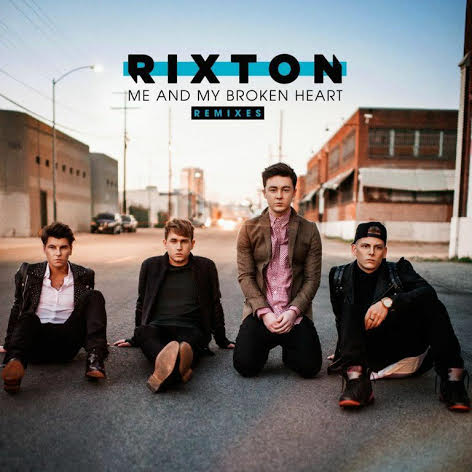 It was no surprise that English boy band Rixton would soon steal the attention of music lovers across the world when they made their debut on youtube in 2012. Their mixture of talent and charisma makes them and their music irresistible.
The band was formed by lead singer/ rhythm guitarist Jake Roche and bassist/keyboardist/vocalist Danny Wilkin when Roche, now 21, was 16. They were later joined by lead guitarist/vocalist Charley Bagnall and drummer/vocalist Lewi Morgan and the foursome assumed the name Rixton.
Starting out by posting cover videos of popular songs by artists like Chris Brown and R-Kelly, Rixton soon caught the attention of music manager Scooter Braun who signed them onto Interscope Records in 2013. Their ability to add a pinch of soul and R&B to modern pop songs is what made Rixton stand out and what continues to make them enticing.
The band's latest album, Let the Road, is set to be released in early January, and it consists of 12 songs, five of which are already able to be downloaded.
"Me and My Broken Heart" is one of the band's most popular hit as of today, reaching about 37 million views on YouTube. The song's catchy tone and upbeat melody give it a classic pop appeal that makes people want to get up and dance. "Wait on Me" follows this same pattern, giving it a fun allure. The band impressed with "We All Want the Same Thing," a sung in a full falsetto, making it one meant to be left on repeat.
Although the band is able to eloquently produce fun pop songs, they also have songs that appeal to the emotional senses. "Appreciated" is more acoustic and genuinely makes a listener feel appreciated. "Hotel Ceiling" is more deeply focused on the theme of losing a loved one. The song tells the story of someone trying to hold on to the "sweetest feeling" after their loved one left them, leaving them staring at a hotel ceiling.
Rixton is not just another boy band the consists of four good looking faces and some knowledge of music. The gentlemen who make up Rixton are musically gifted and overall talented people who know how to entertain and impress.