One Direction's 'Four' isn't half bad
They're not as innovative or original as the Backstreet Boys, but One Direction isn't a typical boy band. Yes, some of their biggest hits are extensively glossy pieces of modern pop, but the band's versatility as artists stretches far beyond that. Featuring touches of R&B, soft rock, as well as the hip hop they're accustomed to, Four is a sufficiently produced, wonderfully performed album.
As one cohesive record, it might not be completely successful, but as individual songs, a majority of the work here is great. It would've just been better if all these songs somehow managed to blend together and tell a story or convey some sort of a message. Alas, there might be, but if there is, it's not that evident. That aside, this album features some utterly satisfying work from the five gentlemen.
The track "Stockholm Syndrome" in particular is one of the highlights, fantastically mixing synths and instruments to create a perfectly moody song. The chorus in almost all of the songs are great as well, most notably in "Where Do Broken Hearts Go," which, lyrically, is probably the best song of them all. Also, the single here, "Steal My Girl," is quite lyrically impressive and different from the band's past work, channeling some light Bruce Springsteen vibes.
Furthermore, a few of the tracks here contain a surprisingly deep emotional resonance, something the group isn't entirely unfamiliar with in their work with songs like "Story of My Life." But that quality is stronger than ever in this album, which lends to the record's uniqueness. The two specific tracks that come to mind are "Night Changes" and "Spaces," both of which boast magnificent vocals and meaningful lyrics.
Surprisingly, there isn't much wrong with this album. Some of the songs' rhythms hold remnants of their earlier works, but then there are also these beautiful compositions that are unlike anything they've done before. All the musical pieces are put together marvelously, the singers capably sing all the material, and their fourth album proves to be a confident installment in their foray of music.
About the Contributor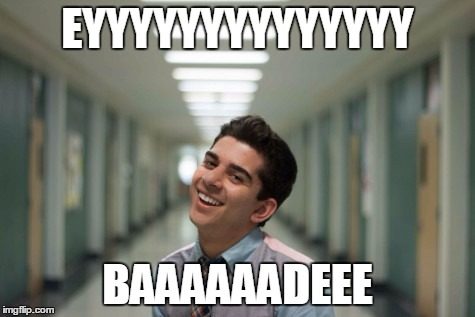 Alec Badalian, Magazine Editor
INTERESTS/HOBBIES:  Inter-dimensional travel.
EXTRACURRICULAR ACTIVITIES:  Stopping Dr. Doom.
THREE WORDS TO DESCRIBE ME ARE:  This isn't science.
IN...