Coldplay makes little magic with latest album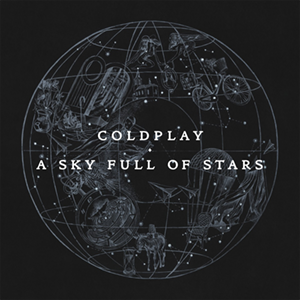 Anyone who truly knows Coldplay — from their very first famous single, "Yellow," to their well-known and most loved song of all time, "The Scientist" — knows that their most recent album, Ghost Stories, does not measure up to the British rock band's past albums.
To clarify, the album itself isn't absolutely horrible, but in comparison to Parachutes, A Rush of Blood to the Head, and X&Y, it doesn't live up to its expectations. The musical intensity, the powerful lyrics, it just isn't there. The band does an odd job of incorporating bass, techno, and acoustic tunes into their songs, yet each piece sounds the same, but strays completely from their older music.
"A Sky Full of Stars" features notes similar to house/techno music; it seems almost as if Chris Martin collaborated with Avicii when producing the song. That's right, he did. Meanwhile, "Midnight" is five minutes of heavy bass, with beats identical to that of James Blake and Hot Chip. And despite the catchy and mellow tune of "Magic," it is lyrically inferior to Coldplay's previous songs, such as "Fix You" and "Lost." It is almost an insult to the band's musical history.
A few of the tracks, such as "Ink," "Always in My Head" and "True Love," stay true to the band's original musical themes (even with Timbaland playing in the background of "True Love"), but the Coldplay we all know and love isn't there. It's lost in stringy boom-box beats and weak lyrics ("And I don't want anybody else but you", "Cause you're a sky full of stars"), with so much as a trace of magic.
I admire the band's attempt to try something new with their music, but some things are best left alone, especially if they were good to begin with.