'Tales of Clamor' shares important tales from the past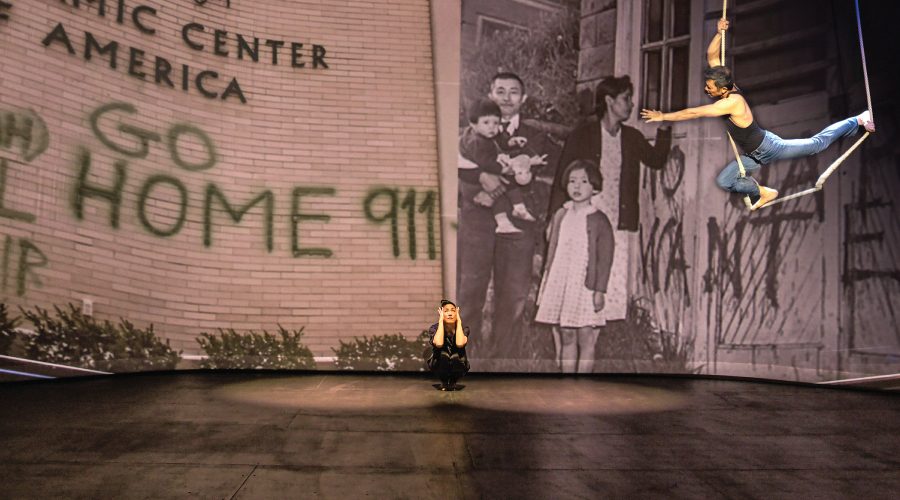 As rain poured in the center of Little Tokyo Feb. 2, people shuffled into the shelter of the Aratani theater, anxious to see the preview of the play, Tales of Clamor.
The theater was lit with light gobos giving the effect of a starry night sky. The chairs were set up onstage with a trapeze bar and an aerial silk waiting to be used by the actors.
As the lights dimmed and people took their seats, the stage lit with World War II propaganda against the Japanese people in favor of putting them into internment camps. These startling images were followed by an emotional acrobatics routine performed by ariel artist and actor, Kennedy Kabasares, serving as a metaphor of the Japanese people being confined to the desolate internment camps.
The show quickly picks up with a circus duo as they work to write an act showing the trials in which the Japanese people broke their silence of four years about the horrors of the internment. The play incorporates Japanese words such as gaman or "to endure, with dignity" and en ryo which translates to "to try to not".
Emotional monologues and heart-wrenching testimonies move the play along at a fair clip. Humor finds its way into the plot and is rightfully placed in different scenes throughout the play. Actors give moving performances and display a range of emotions extremely well.
This play is incredibly important for anyone of Japanese descent. Remembering the silence and refusing to "gaman" even in present day is extremely important.
To anyone else, the play serves to inform of what many did not know about the camps; it will leave you feeling empowered, thankful and knowledgeable of things in the past.
The production continues at the Aratani Theater until early March on Fridays through Mondays. Tickets can be bought on their website or through calling (213) 680-3700.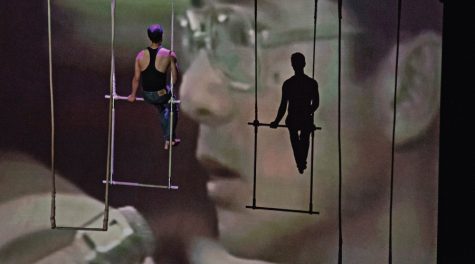 About the Contributor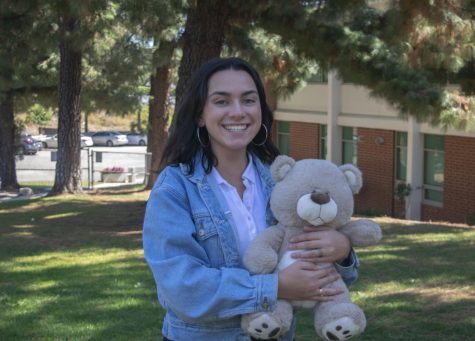 Reed Maruyama, Design Editor
Hobbies/Interests: immigration, healthy lifestyle, dance, art, writing

Spirit animal: Butterfly

Places you want to travel to: Bora Bora, Greece,...