Armenian Genocide exhibition opens at Brand Library
Armenians settling in Mexico after being forced to leave their homeland
"I am here as a volunteer to help share the tragic story with the public and community," said Sedda Antekelian, a volunteer for Armenia: An Open Wound, an art exhibit that opened at the Brand Library and Art Center this past weekend. "The identities of our ancestors stay alive forever, and I believe in that message."
The City of Glendale Library, Arts & Culture Department partnered up with the Armenian American Museum to introduce the exhibit to the community. The exhibition presents multiple pictures and artifacts brought from Mexico and Armenia, along with descriptions that allow visitors to understand the concept of Armenians emigrating to Mexico. Visitors learned about the events that followed up to the genocide by reading the quotes and gazing at the framed pictures on several walls. The exhibit includes a model of Armenia's most famous and well-known temples and churches, such as Ani Church and Geghard Monastery. The Tsitsernakaberd Genocide Memorial was recreated in order to show respect to the Armenians who were killed in 1915.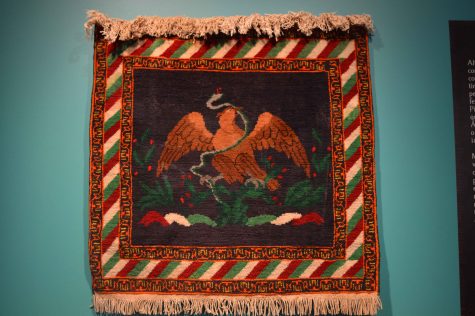 "The idea of having an exhibition that revolves around the Armenian Genocide is a great way to raise awareness," said Alen Shirvanyan, a Clark graduate and volunteer at the exhibit. "Many people in the community have taken the time to be a part of this event because they want people all around the world to recognize and accept the Armenian Genocide." According to several posters displayed in the exhibit, as many as 26 countries have accepted the genocide, and Armenians, along with many others, hope to fulfill their goal of having all of the countries recognize the genocide.
The exhibit will be open until June 11 at the Brand Library and Art Center and is free to the public.