Drama Club performs "A Family Dinner"
Drama Club performed one of its rare plays on Feb. 12 during enrichment in the auditeria. About 40 people attended the play, including students, teachers and parents.
Many in the audience said they enjoyed the performance. "The play was really funny for the short amount of time given," said sophomore Samantha Gerolaga. "The main actress really stood out in this play with her superb performance."
Drama Club members organized the performance by selling tickets during lunch in the amphitheater and by going to each class, advertising their tickets. Before the performance, pizza and drinks were being served for everyone who had purchased a ticket.
Before the play, seniors Nataly Vardanyan and Joshua Windolph gave a quick overview of the play while thanking the audience for attending. The curtains opened, revealing seven characters sitting around a table. The performance captured a conversation at the dinner table, which demonstrated a typical American family drama similar to numerous family TV shows.
There were many arguments that took place at the dining table. Topics included the family's views on the children's relationship and the father's disappointment with his son's current lifestyle. The play lasted for 20 minutes and each character had an equal chance to speak.
After the performance, Vardanyan and Windolph answered audience questions. Spanish teacher Julie-Ann Melville asked, "When are you guys going to have another play?" Vardanyan responded: "When we get a chance it will be bigger than this. Hopefully we can perform again in the future."
Windolph created the script from his creative writing class for Drama Club. "I got the motivation to make this script from my family and by watching other family drama," Windolph said. "I was really nervous performing in front of a crowd because this was my first time."
About the Contributors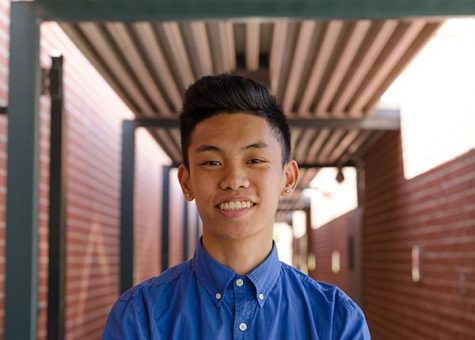 Anthony Francisco, Magazine Photo Editor
Hobbies/Interests: Martial Arts
Favorite Movie: Back to the Future
Favorite Food: Steak
Plans for the future: Pediatrician
Three Words to Describe...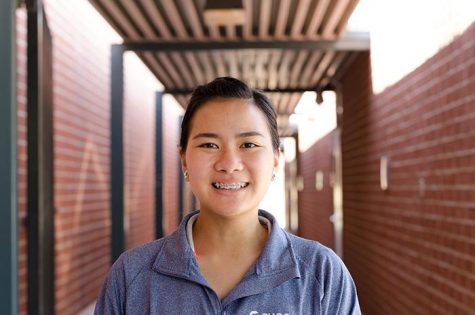 Eunice Ramilo, Photo Editor
Hobbies/Interests: photography, scrapbooking, traveling
Favorite Movie: Maleficent
Favorite Food: Ice Cream
Plans for the future: living a good life...