'Breaking In' is broken
The newly released home invasion thriller, Breaking In, written by Jaime Primak Sullivan
was released just two days before Mother's Day. It is about a mother who seeks to protect her children and absolutely nothing can get in her way.
Breaking In lacks character development and many questions are left unanswered. It barely fulfills its role as a basic, predictable thriller, and even the directing skills James McTeigue, who directed The Raven, can't rescue it. The film starts out with Isaac, the father of Shaun Russell, being shot. Shaun, played by Gabrielle Union, brings her two children, Jasmine and Glover, to visit the property of their dead, criminal grandfather in Malibu and dispose it.
The house's security seems seems abnormally strong, with cameras that monitor outside activity and windows with retractable shields. There seems to be a poor relationship between Shaun and her father since she seems quite unfamiliar with what he has been doing in his old age, but that family dynamic is not developed well. Coincidentally, a group of four burglars also visit the property that day, looking for money that Shaun's father has left behind. Eddie, is the group's leader and Peter, sam, and Duncan are the other villains.
The robbers lock up Shaun's children in a room and tie them up. Shaun's children are held hostage by this point and the burglars inform her. Shaun has to make a plan to break inside the house and ultimately rescue the teenagers. The concept behind the movie can be described as a "reverse panic room."
Shaun sets off firecrackers that she finds as a distractions, which enables her to get inside. Shaun tells Jasmine her plan, and she is able to help Shaun in overcoming the criminals.
The best part about the movie is Union's acting. McTeigue's directing skills also shine through with the scenes shot outside the house. As Shaun tries to find the tools to rescue her children, there are many instances were one could anticipate a pop up or otherwise scary scene.
While this film can serve as a female empowerment movie, other aspects of it such as the storyline are quite bland and cliche. Although the movie starts out quickly with Isaac getting shot, the rest of the film seemed like a long drawn out 88 minutes. Watching Breaking In can be exciting, but it will likely not be remembered or talked about for long due to its lack of substance.
About the Writer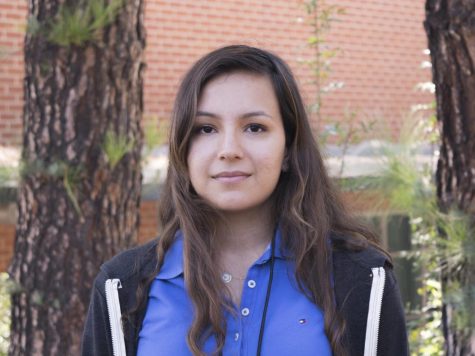 Paniz Jazirian, Staff Writer
Interest/Hobbies: My hobbies include drawing and playing the guitar.
Favorite year in music : 2012!
Goals in life: To become a genetic counselor...