A look in the past: 'Rogue One' puts Star Wars in retrospect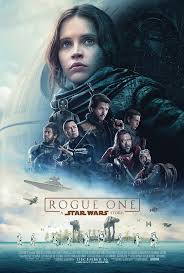 Ever since Walt Disney Pictures and Lucasfilm decided to continue the Star Wars saga with Star Wars VII: The Force Awakens in December 2015, it has become a box office home run. But instead of creating a sequel to The Force Awakens, both companies decided to go back to the start and make a prequel to the whole series hoping that the audience would be aware of how the real Star Wars story came to be as they know it today. The film, titled Rogue One: A Star Wars Story in honor of the small group of rebels who instigated the famous rebellion and risked their lives to defeat the Empire, serves as the Genesis of the Star Wars Bible since it shows the emergence of the universal rebellion as well as its integration of alliances against Darth Vader and the Imperial Forces.
The story all begins with Jane Erso, the main protagonist of the story whose father, Galen Erso, designed the ultimate weapon of the Empire known as the Death Star. Galen Erso then turns against the Empire but continues designing the Death Star in hopes of inventing a weakness that would one day destroy the evil Empire once and for all. He keeps the weapon's weakness hidden in a blueprint that ends up being stored in a secured database located deep into enemy territory. From here, the movie follows the path of his daughter Jane Erso as she tries to figure out where to find those hidden plans as well as her hidden purpose.
Starring English actress Felicity Jones, Danish actor Mads Mikkelsen, Mexican actor Diego Luna, Forest Whitaker, and the famous Chinese action star Donnie Yen, Rogue One is the ultimate action and thriller film as is for every episode of Star Wars. For non-Star Wars fans, or for anyone who has not seen any of the Star Wars episodes, Rogue One is the perfect movie to start with because it explains what happens in the beginning long before the contributions of Luke Skywalker and Han Solo; therefore, watching the rest of the series would be more comprehensible and enjoyable.
For the die-hard Star Wars fans, Rogue One would be the epiphany of all epiphanies, as it brings the pieces of the puzzle together and puts an end to all questions pertaining to the other episodes.
Rogue One: A Star Wars Story is a definite must-see. Its spontaneous plot twists and major climaxes are what make this movie so amazing and even inspiring. For that, this film is bound to encourage you to explore the force that is hidden inside of your own self.

About the Contributor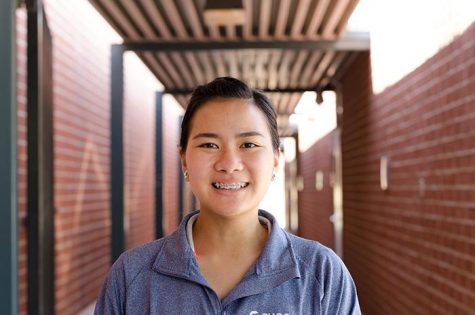 Eunice Ramilo, Photo Editor
Hobbies/Interests: photography, scrapbooking, traveling
Favorite Movie: Maleficent
Favorite Food: Ice Cream
Plans for the future: living a good life...