Tutors and tutees gain benefits to help further education
Sometimes you need a helping hand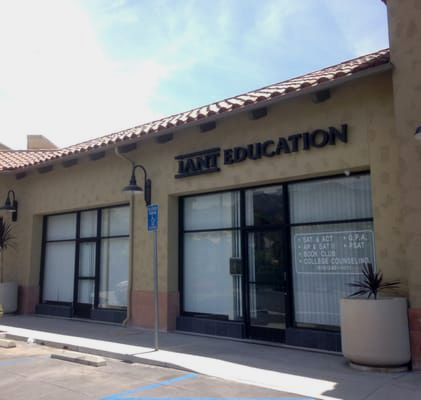 I am currently teaching a kindergarten student to read and write. I spend about an hour every Monday going over his homework, which includes being able to write all of his spelling words in order, spell those words without looking, and write the list three times without any help. In addition, he must read for 30 minutes out loud with me. At first, it was much harder to teach the material than understand the material.
Through trial and error, I was able to find ways to make our one-hour sessions fun and easy for him to be able to sit through. At first, it was difficult because I did not know how to make reading and writing fun for him because he really hated to read, and all he wanted to do was spend time on his sister's phone or run around. I also did not know any of his interests, and, to make things worse, after the third week, I was already losing my patience.
Every week none of the other tutors wanted to tutor him, so I took the challenge. However, I thought about how if I were teaching my little sister something I make things more interesting for her. That was when I came up with the idea of playing truth or dare during our one-hour session. Every time he got a spelling word correct or he was able to read four pages successfully, he and I would take turns asking one truth-or-dare question.
At first, doing this method took a lot of our tutoring session, but it was worth seeing him having fun in a lesson he would never think to be enjoyable.
After doing that method for a month, I decided to see if it would be less time consuming if he were to draw and color something that would help him remember the word after putting the words in alphabetical order.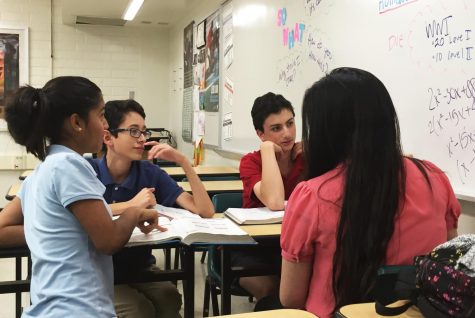 Trying new ways and methods took a while, but after spending four months together we now have fun and we both are able to work efficiently together. Now it takes him 30 minutes to finish his spelling homework, which feels like a real accomplishment.
Tutoring, though, is not just for younger children. At Clark, students who are part of the California Scholarship Federation (CSF) volunteer to tutor other students who struggle with a subject that the tutor has gone through before.
Junior Margarita Verde volunteers to be a tutor through CSF. "It's just another aspect of CSF that I wanted to try out," Verde said. "I don't really do math or science because I'm not a math or science person. I try to stick to the English or Spanish because that is something that I am able to do and feel confident helping others in."
Verde said that tutoring her students also helped her realize that she isn't just simply rewriting the essay with her own style, but that she has to make adjustments and help them with their style.
CSF tutor and junior Beatris Avanesian says that when she was working with her tutees, she had to learn how to be more patient with younger students who do not understand the concepts of what they are learning.
CSF teacher/advisor Eric Kursinski says that the students can benefit from getting tutored by another student. Kursinski said that students may understand the material better if someone who went through the same struggles can give advice about their own struggles.
Kursinski has also tutored students when the tutors he assigns cannot make it to the tutoring session. He said that when he tutors individual students, it helps him relate to the student more and this helps him understand his own students in his classes.
Being a tutor can also be a full time job. In an article in the Washington Post, Alicia Eldridge writes about her experience and what works for her as a professional tutor. "I can make some quick money by helping this child out, but you have to actually know how to assess children and learn different strategies for their specific learning style," Eldridge writes.
Currently, Eldridge is charging about $35 per hour, and she said that she found more students with the lowered the price which normally can average around $90 per hour.
In an article in Forbes, the authors write about how South Korea alone reached about $13.9 billion per year in tutoring services. "When I was in Korea 25-30 years ago, tutoring and studying all my friends and I ever did," said my mom, Lucy Ji Chung. "Our whole school life revolved around studying, finding good tutoring companies and competing for the highest test score in the school."
In the same article, the authors write about how India is currently in the lead in terms of online tutoring by professionals that offer linguistic and academic coaching at an affordable price.
India is not the only country where students can get tutored online. There are many websites in the U.S. that students can go to if he or she prefers to be tutored online. There are also many apps and websites like Grammarly that can help students fix spelling errors or check grammar issues.
Studying and getting tutored was very popular in South Korea and other Asian countries several years before tutoring became more common. Asia is not the only continent now that spends billions on tutors to help students further their education.
Currently in the Los Angeles area, Elite, iAnt Education, C2 Education, Kumon Math and Reading Center, Mathnasium, Reading Town and Sky Education are some of the larger companies that help students study for tests, assist them with homework, or even help the students with college tests and prepare them for advanced classes.
Professional tutoring services may not be work for every student. Student/peer tutoring can be easier because the students might be able to explain the material easier because the tutor went through the same struggles more recently.
"Teenagers speak like teenagers and teachers think like teachers," Kursinski said. "So if a teenager tutoring another teenager, the point might get to them across better to that student."
About the Writer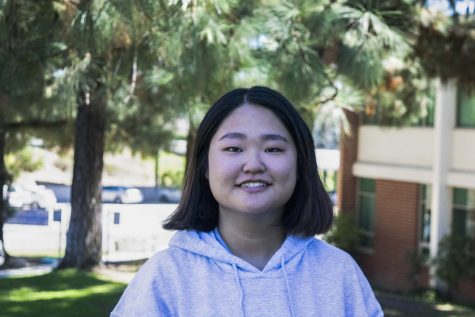 Leslie Chung, Content Editor
Hobbies: Music and Reading

Favorite shows: Vampire Diaries, Hidden Singer, Anne without an E, My ID is Gangnam Beauty

Places you want to...