Universal Studios Halloween Horror Nights has more horror stories to tell
Millions of people visit Halloween events to get in the spirit, and this year I surprisingly took part in one of these events. Don't get me wrong, I can watch scary movies, but only by looking at the screen through the gaps of my fingers. I doubt could handle people chasing me and scaring me all night — especially clowns.
For 25 years, Universal Studios has held their annual Halloween Horror Nights on select nights, usually Thursdays to Sundays, during the months of September, October and November, starting at dusk and essentially ending at 2 a.m. This year's theme is based off the movie The Purge: Election Year with seven mazes — Texas Chainsaw Massacre, The Walking Dead, American Horror Story, The Exorcist, Freddy vs. Jason, Halloween, and Krampus — plus the Terror Tram, a Live Jabbawockeez show and the numerous Purge scare zones.
"I'm so excited," said college freshman and first time attendee, Chardae Balidio, as we waited for the opening ceremony to start. It starts with visitors screaming and waiting, crowded in one area, while there's flames, fog, scare actors waiting to attack, and the iconic, "This is your emergency broadcast system announcing the commencement of the Annual Purge…" playing on the speakers throughout the park. Once the crowd is set to pass the distinct area, everybody runs as they are chased throughout the park with chainsaws and knives.
"I wasn't excited at first," says junior Arman Hakobyan, "but after I went through the first few mazes, I was really hyped for everything else."
The Purge scare zones are really intense — strobe lights, chainsaws, knives, blood. The scare actors make it seem like they're actually going to Purge and hurt you (thankfully, they can't). Junior NJ Nathan jokingly says of the experience: "If they touched me I would've sued Universal."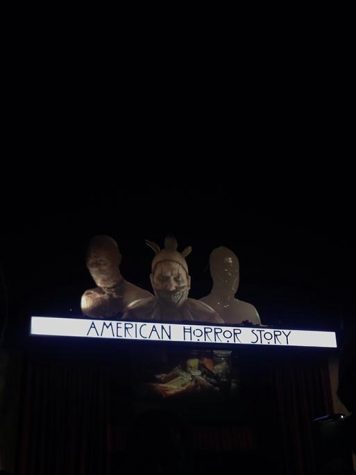 While you're inside the mazes, it's a very dark and tight space, so while you're walking through the maze you have people behind you stepping on the back of your shoes, sweat dripping down your body because of all the body heat, no visibility of where you're going, and no space to run. These tight spaces are a definite disadvantage, especially when scare actors pop up in front of you.
One of the most frightening mazes is The Exorcist, based off the famous horror movie. This maze makes you feel as if you are in the actual movie and in the presence of a possessed being. The Exorcist was Hakobyan's favorite. "It had the best effects," he said.
The American Horror Story maze feels like the longest maze. Balidio and I fell down multiple times and had difficulty getting back up. The maze is based off three different AHS seasons — Murder House, Freak Show and Motel — split into three different sections of the maze. Freak Show and Motel are the scariest, especially Twisty the clown. Coulrophobia isn't a fan of him.
"It's funny watching people get scared," said a Universal employee who works in the mazes to ensure that no one attacks the scare actors. "It's hard not to laugh, though."
In fact, there were many incidents where I fell and cried, and got laughed at by fellow visitors and the employees. I hid behind Nathan, and he had to pick me up whenever I fell, trying to run away from people encircling me with their chainsaws pointed at my feet.
This year's terror tram is the first one thought of by a filmmaker, in this case, Eli Roth.The terror tram drops visitors off in the back lot, with killer clowns within the area holding knives and chainsaws. The visitors are supposed to get their way to the end, usually taking 5-10 minutes.
"
This is your emergency broadcast system announcing the commencement of the Annual Purge…"
"It was my favorite part of the night," Hakobyan said. Again, coulrophobia isn't a good thing here, either.
Dominic Peralta, who's been attending Universal's Horror Nights every year since 2011, says, "Although it's an amazing yet terrifying event, I feel that the previous years were better than this year." Peralta thinks that Universal should bring back the Insidious mazes they held before. "They were the best and scariest," he said.
Universal Studios Horror Nights is very significant compared to other Halloween events. Since Universal is known for their prime production and special effects from their movies, they bring those qualities to reality which people can experience.
Sometimes, bringing certain characteristics to reality can be insensitive to people. At Knott's Berry Farm's annual Knott's Scary Farm's this year, a virtual reality experience that offended certain visitors. Knott's produced this virtual reality attraction called Fear VR 5150 (5150 standing for the California code a mental person who can bring about menace to himself or others). Fear VR was an experience in a mental hospital where a patient with demonic powers is loose. During the experience, the visitors' arms and legs were strapped into a mental chair while the virtual reality headset is strapped around their head.
Knott's later received numerous complaints from mental health advocates. According to ABC 7 News, Ron Thomas, who lost his son from schizophrenia says, "The mentally ill are human beings. They're suffering… and we have to do something to help them — not demonize them. Not continue the stigma of mental illness." Kay Warren, wife of pastor Rick Warren, who lost their son from a mental illness, also thought this attraction was completely absurd. Fortunately, Knott's agreed to shut down the attraction in late September.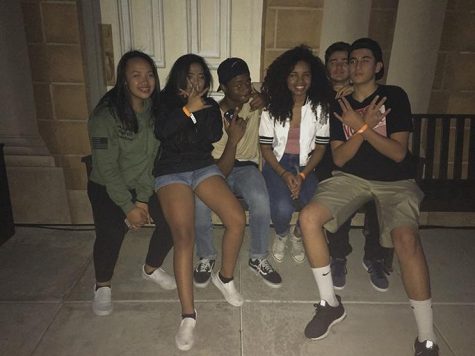 The Universal event, though without so much controversy, is definitely a tiring event. You're running through the mazes and around the park, walking up hills, and standing in long lines all night. Visitors can take a break and relax on the thrilling rides that are open for the night: Jurassic Park, The Simpsons, The Revenge of the Mummy, Minions, and Transformers. Plus, the lines for the rides are much shorter and bearable to stand in.
Another way to relax at Horror Nights is watching a live show of famous hip-hop dance group, the Jabbawockeez. The show has amazing special effects and astonishing choreography. The Jabbawockeez also incorporate comedy and interaction with the audience, they call up a lucky audience member to the stage to dance with them… You have to see how great the show is in person, though, since no videography is allowed.
Almost everyone I know who have attended Horror Nights would like to go again the next year, or for some it's a yearly tradition. Thankfully, it was a great experience for me and I think I faced most of my fears that night, attending next year is a definite must. Besides, Universal Studios states, "Once you're inside, there's no way out."
About the Contributor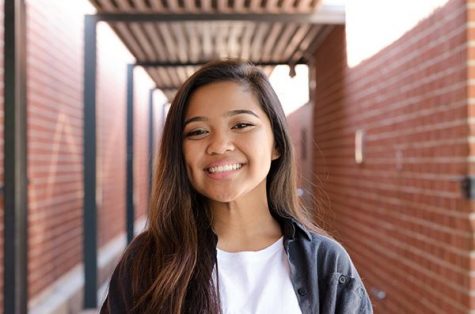 Jaden Florita, Photographer
Hobbies/Interests: Brazilian Jiu-Jitsu, photography, makeup, watching baseball, music
Favorite Movie: Lilo & Stitch
Favorite Food: Tommy's hamburgers,...