Keep luging forward
Junior Michael O'Gara luges towards his dream.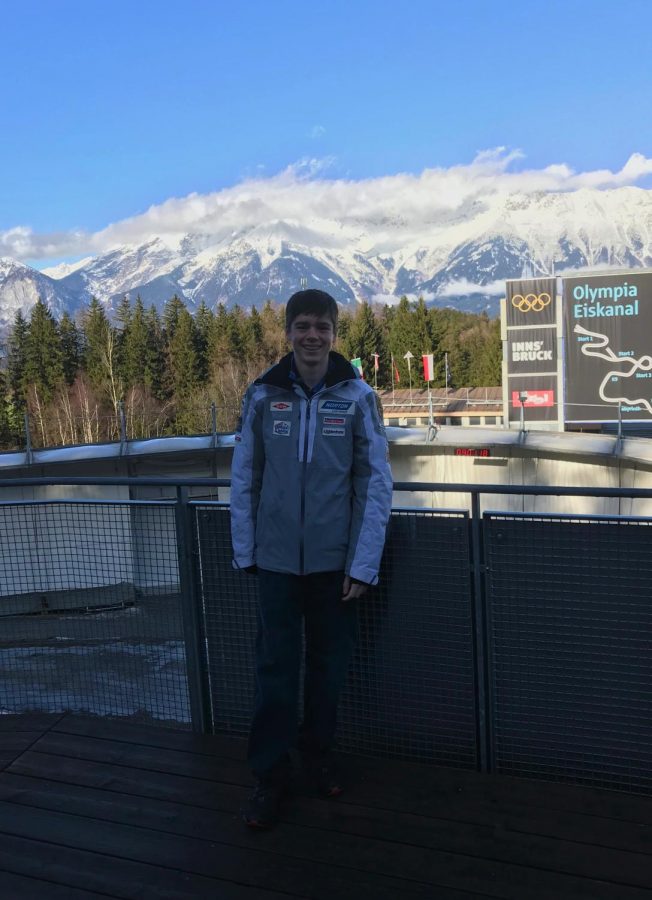 Leslie Chung, Business Manager, Yearbook Section Editor
May 21, 2018
Junior Michael O'Gara's dream all started when O'Gara watched the 2010 Winter Olympics on television. "When I was watching the 2010 Winter Olympics in Vancouver, and the 2014 Winter Olympics in Sochi, I did not want to watch any other sports," O'Gara said. "That's when I decided that I have to try that."
He later then found USA Luge, which at the time was searching for new athletes to try out and have a chance of getting on to the USA Luge Junior team.
Even though La Crescenta never gets snow, because of Kate Hansen, the youngest Junior World Champion for luge, USA Luge decided to go to La Crescenta and allow people try out on summer sleds (summer sleds have wheels instead of depending on the snow). After the tryouts, O'Gara was invited onto the team and decided to join and aim for higher competitions.
Being part of any team requires commitment. O'Gara is in and out of school to be part of a luge team. Luge is a winter sport so it is difficult to always be in the Los Angeles area when the sport requires ice.
Each time O'Gara goes out to train and compete in luge, he has to go through many physical training activities because the sport itself requires a lot of strength. A normal workout for O'Gara is more than just a regular day we spend in the school's gym. O'Gara has to do more weight lifting exercises and includes Olympic weight lifting exercises into his schedule. "It's more than a normal PE class. The workouts usually include regular free weight exercises, but we also include Olympic weight lifting exercises into our schedule," O'Gara said.
The USA Luge Junior Team also goes to another place called a refrigerated start house, which is very similar to on ice rink, but the difference is that a refrigerated start house have ramps with handles to pull from one side. They use the tracks to mimic the things they would do if they were actually to compete or go out onto the real tracks. After the rough training, they usually work on their sleds (the sleds are what the team players ride on through the track) so that they can be in great condition for the next day.
Being on the team gives many advantages like being able to travel to other states and countries. One of the most memorable trips for O'Gara was when he travelled to Innsbruck, Austria, Weinberg and Altenburg, Germany during Aug. 2017. He said that most of the tracks he went to in Germany were in the middle of forests where he got an amazing view of the Alps.
"I was able to see the panoramic view of the Alps while I went through each curve," O'Gara said. "That experience is one that I'll never forget."
However, being away for so often also has many disadvantages, especially as a high school student. "It's difficult to catch up on school assignments because I miss around 55 days of school," O'Gara said. "It's also hard to do the assignments whenever I go because of the busy training schedule." Because of his busy schedule, he gets roughly around two or three hours to do his school work.
Not only does he have to catch up with missed assignments, but he misses out on time that he can spend with his family and friends. "Michael is my friend, and the thought of him pursuing his dream makes me proud of him," said junior Kioko Taylor. "I quite miss his humor when he is gone for luge because for the time he is gone, it is such an extended period of time."
And sometimes, just trying to adjust back to the time change is difficult for O'Gara. "When I came back from Germany I had to get used to going back nine hours," O'Gara said.
From Feb. 24 to March 17 O'Gara went to Lake Placid, New York for his last competition of the season.
O'Gara is now officially part of the Junior National team for the USA Luge team. The national team travels to different tracks in North America and Europe. "I was so excited to hear that I was being promoted," O'Gara said. "This is definitely a step forward to my career in luge."
About the Contributor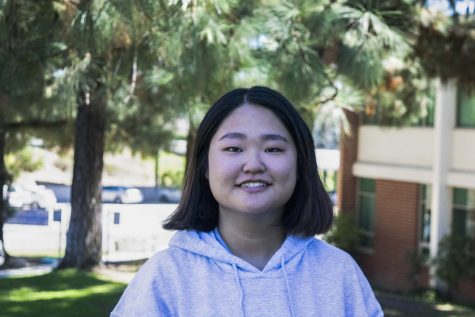 Leslie Chung, Content Editor
Hobbies: Music and Reading

Favorite shows: Vampire Diaries, Hidden Singer, Anne without an E, My ID is Gangnam Beauty

Places you want to...