Travel back to the past at Rocket Fizz Soda Pop & Candy Shop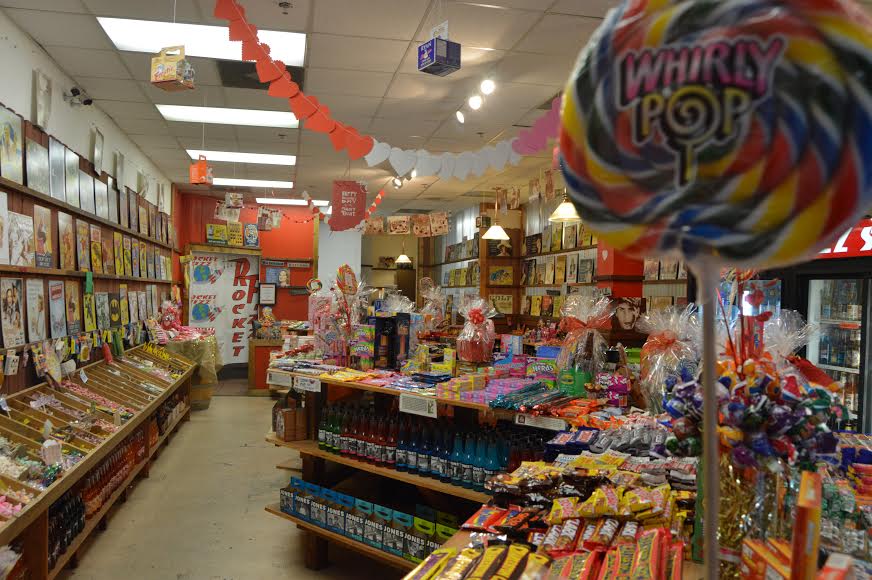 If I could turn back time and live as a teenager in any era, I'd definitely choose the 1960s. Why? Because I would love to catch a groovy flick at a drive-in theater with a guy named Johnny. While visiting the Rocket Fizz Soda Pop & Candy Shop on Brand Blvd., I came pretty close. This small store is created to look like a classic '60s candy and soda shop where you can satisfy all your sugary cravings. Even if you didn't grow up fighting the man in your floral Volkswagen van, Rocket Fizz will make you feel nostalgic.
With just one step inside the doors of Rocket Fizz, I already felt like I was transported 50 years back. Classic rock music reverberated throughout and tin signs hugged the walls with their cheesy but iconic  '60s slang and phrases; it even smelled like the '60s there.
Outside the shop, you are greeted by the mannequin of a young woman dressed as a diner girl in roller skates. Inside the store, candies (including PEZ) and sodas that I hadn't seen since I was younger, were abundantly layered into rows. There were other products I had never seen because they were either created exclusively by the company, from other parts of America, or, according to the Rocket Fizz website, from "other galaxies."
In other words, I was thoroughly impressed.
Rocket Fizz is primarily known for its uniquely flavored glass-bottled soda pops. Different categories of sodas are offered, ranging from "Martian Sodas" to "Lester's Fixins Sodas" to "Soda Pop Labels of Fame," and more. Sodas created by Rocket Fizz display a more classic taste. The soda pops that are "named of fame" are my personal favorite because flavors are designated to certain celebrities from the past or present. Rocket Fizz is possibly the only place where you have the option between drinking "Snooki Wild Cherry" and "Lester Fixins Buffalo Wing" soda.
"
Rocket Fizz is possibly the only place where you have the option between drinking "Snooki Wild Cherry" and "Lester Fixins Buffalo Wing" soda."
— Monika Petrosyan
Almost every candy you can think of can most likely be found in Rocket Fizz. There are literally barrels of candy. There are Lifesavers and lollipops, gummy bears and a wide array of chocolates. You can fill up bags of candy which are charged by the pound at a satisfactory low price. There are little baskets which you can use to fill up with candy as you walk through the store. Not only can you find practically any candy and soda in Rocket Fizz, they are all sold at inexpensive rates, including the tin signs.
Before I entered Rocket Fizz, Soda Pop was only the name of an attractive greaser and That '70s Show was all a myth. The '60s are a pivotal stage in American culture, and maintaining that little piece of history through a candy and soda store is, not only impressive, but genuinely groovy.
About the Contributor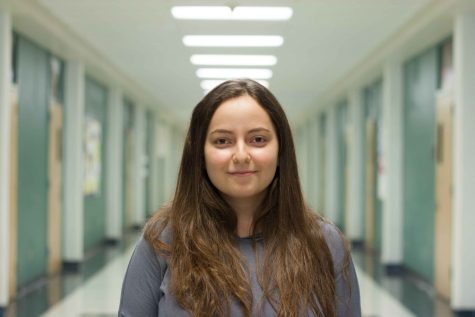 Monika Petrosyan, Magazine Editor
INTERESTS/HOBBIES:  knitting

EXTRACURRICULAR ACTIVITIES:   I walk my dog everyday

THREE WORDS TO DESCRIBE ME ARE: umm ya ok

IN TWENTY YEARS: ...