'Me and Earl and the Dying Girl' hits all the right notes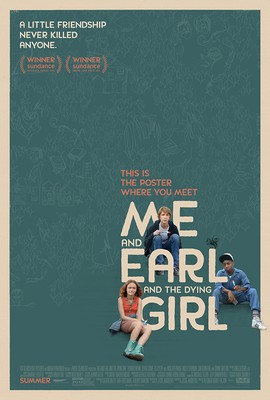 Coming-of-age films are not only some of the simplest films to make, they're also some of the best. From recent indie gems like The Spectacular Now and The Way, Way Back to such classics The Breakfast Club and Sixteen Candles, examining the development of youth, as well as the joy and sadness it beholds, can be nothing short of magical, and Me and and Earl and the Dying Girl harnesses said magic beautifully.
Opening in a limited release on June 12, the story follows Greg Gaines (Thomas Mann), the "Me" of the title, and his friend Earl (first-time actor RJ Cyler), who have been making films together since they were children. When Greg's schoolmate Rachel (Olivia Cooke) gets diagnosed with leukemia, he begins to spend time with her at the request of his mother (Connie Britton). As the two become closer, Greg and RJ decide to make Rachel a farewell film in the case of her unfortunate passing, which leads to complications in both their friendship and Greg's relationship with Rachel.
What sets this wonderful little film apart from other modern coming-of-age films is its themes of friendship and family, which is often absent in these movies. Granted, romance is an extremely special feeling to experience while growing up, but it's not the only important factor of youth. This film even acknowledges that very fact as Greg occasionally narrates how this story would be if it were a cliched romance, which it completely isn't.
Far from it, as a matter of fact. This is a story about the ups and downs of friendship and the often rocky relationship one may have with their parents and, as uninteresting as that may sound, it's simply incredible to witness.
The performances are all terrific, from Thomas Mann's turn as the lost, self-deprecating protagonist Greg, Nick Offerman's hilarious supporting role as Greg's father, and everyone else in between. Another notable performer would be Jon Bernthal, who plays the school history teacher and provides wisdom for Greg and Earl. Not only does he create wonderfully comedic moments, but also some great serious ones as well.
This is a magnificently humorous, gleefully tender and exceptionally heartbreaking journey that's worth the investment. The characters are all engaging, the story is equally gripping and the themes are perfectly presented. It's a love letter to cinema, a love letter to family, and above all, a love letter to one's coming-of-age tale.
About the Contributor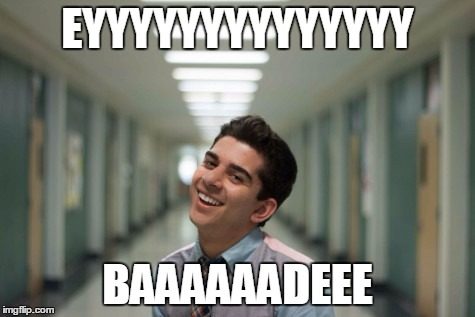 Alec Badalian, Magazine Editor
INTERESTS/HOBBIES:  Inter-dimensional travel.
EXTRACURRICULAR ACTIVITIES:  Stopping Dr. Doom.
THREE WORDS TO DESCRIBE ME ARE:  This isn't science.
IN...