'Ant-Man' looks small in size, but big in fun
With the Marvel Cinematic Universe expanding exponentially, audiences will be introduced to plenty of new properties that many people may not know about. There are characters such as Doctor Strange, a surgeon who becomes a sorcerer; T'Challa/Black Panther, the prince of an African country who becomes a king; and a plethora of others. But one of the first new faces that'll be tied-in with all of these other Marvel characters, such as the Avengers, is Scott Lang/Ant-Man who will be featured in this summer's Ant-Man.
Crawling into theaters on July 17, the film follows con-man Scott Lang (Paul Rudd) and his relationship with his mentor Dr. Hank Pym (Michael Douglas), who arms him with a suit with the ability to shrink to the size of an ant. After Pym frees Lange from jail, the two orchestrate a heist that will save the world from Darren Cross/Yellowjacket (Corey Stoll), the owner of a major corporation who adopts the powers of Ant-Man and plans to use them for evil. It's a classic comic book tale, but luckily, even with its unfortunate production issues, it seems to be a blast.
Originally, the masterful Edgar Wright (Scott Pilgrim vs. The World, Shaun of the Dead) was supposed to direct the film and had penned the screenplay, which was then scrapped by Marvel and revised by Rudd and Adam McKay. Joss Whedon, writer/director of the Avengers films recently stated that Wright's original script was "the best script that Marvel ever had," which is a shame seeing that it was rejected by the studio due to its quirky and irreverent nature. But despite Wright's exodus from the project, it appears that replacement director Peyton Reed has filled in Wright's role as well as anyone could.
This new trailer definitely shows improvement over its previous teaser, which was relatively lackluster. Here, there's a better understanding of both the plot of the film and the tone it's going for. It seems to be much lighter than something like say the Avengers films, as its lead is a comedian after all, and that comedian, along with a comedic director, wrote the screenplay.
Though there does seem to be some serious action, it's still occasionally intertwined with moments of humor. A perfect example of this would be the final scene in the trailer as Ant-Man and Yellowjacket fight on a Thomas the Tank Engine toy set. The editing in the brief glimpse of this scene alone is perfect, as it cuts to them shrunk down to size, intensely fighting on a toy set, then cuts back to a normal perspective and shows the minor effects that are caused by what, to them, is a massive quarrel.
Regardless of Marvel's foolish decision to part ways with Edgar Wright, Ant-Man still looks like it'll manage to deliver a great deal of fun. Though it does seem a bit formulaic, the cast seems to be infusing as much joy into the material as possible and the humor does appear to be quite amusing. With all the negativity going against it, there's still a chance it can wind up on top of it all and provide entertaining summer fare.
About the Contributor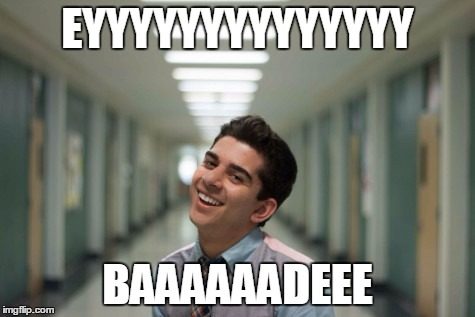 Alec Badalian, Magazine Editor
INTERESTS/HOBBIES:  Inter-dimensional travel.
EXTRACURRICULAR ACTIVITIES:  Stopping Dr. Doom.
THREE WORDS TO DESCRIBE ME ARE:  This isn't science.
IN...