'Marvel's Daredevil' takes Netflix by storm
Netflix has been the host to some of the most entertaining television shows in the current media. From the politically sharp drama House of Cards to the dark comedy Orange is the New Black, the movie/TV streaming service has been providing audiences with truly great pieces of entertainment. So when they acquired the rights to a Marvel property, especially one as subversive as Daredevil, it was almost certain that they'd make it work.
Marvel's Daredevil tells the origin of Matt Murdock, the son of a boxer who goes blind after a chemical accident, but amplifies his sense of hearing in the process, allowing him to gain a new sense of vision and fight crime as the masked vigilante Daredevil. With his partner in law Foggy Nelson and assistant Karen Page, he tries to eliminate the gangsters and thugs that pollute the suburb of Hell's Kitchen in New York. But when devious mob boss Wilson Fisk begins to wreak havoc upon the city, Murdock must put on his black mask and take the law into his own hands.
For a Marvel production, this is far more violent and darker than anything they've done. The action scenes are visceral and graphic, yet never go overboard or become gratuitous. Furthermore, this isn't the same Marvel superhero formula that would be found in something like the Captain America or Iron Man movies, where the movie is straightforward superhero story. This is more of a crime show with a superhero in it, but it fits the character perfectly and allows him to coexist in this world in a proper way.
Charlie Cox is a spot-on Matt Murdock as he brings a great dramatic presence to the character. His fight with the internal conflicts that haunt him are as interesting and suspenseful as his fights with the various bad guys he encounters in the seedy underworld of crime. The supporting cast is top-notch as well, particularly Vincent D'Onofrio as the main villain. He brings a sense of fright and dread whenever he's on screen and poses a significant threat to Murdock, keeping the viewer invested.
Marvel hasn't been too successful with their TV ventures with such shows as Agents of Shield or Agent Carter, but Daredevil is without a doubt the best non-movie production they've crafted. It's stylish, engaging and proves that these comic book stories can be as good in 60 minute increments as they can be in 120 minute ones.
About the Contributor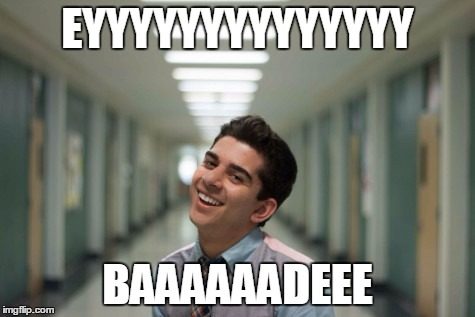 Alec Badalian, Magazine Editor
INTERESTS/HOBBIES:  Inter-dimensional travel.
EXTRACURRICULAR ACTIVITIES:  Stopping Dr. Doom.
THREE WORDS TO DESCRIBE ME ARE:  This isn't science.
IN...