The Mentalist ends strong after seven superb seasons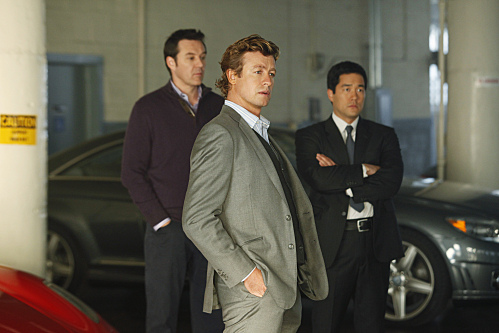 Starring Simon Baker (Patrick Jane) and Robin Tunney (Agent Teresa Lisbon), The Mentalist was a homerun right from the start in 2008 and is now winding down to a close after seven incredible seasons. In the show, Patrick Jane is a consultant for the California Bureau of Investigation who has "psychic" abilities, or as he likes to call it, great observation. Jane uses these abilities to uncover the truth behind each murder by observing every possible person involved with the crime, after which he lures in suspects by setting unexpected traps even when he is forced to bend the law.
One thing about Jane is that he doesn't regard the law, he just wants justice. For example, throughout the entire series, Jane is hunting for someone by the name of Red John on the side because Red John killed his wife and child; he vows to murder Red the second they meet, which will be fairly soon.
Baker's acting in this one-murder-per-episode series is tremendous, which is one of the main reasons this show has been a hit for seven years. Even though there are many other crime/murder series out there, his character sets this series apart from its competitors such as Psych or White Collar.
Although Baker's character is one of the main reasons the show has incredible ratings, the supporting cast is one of the greatest ensembles put together. Episode to episode, feelings for him change with every character: from admiration to disgust, loyalty to disrespect, or kindness to bitterness. The one thing that doesn't change, however, is the love all the cast members have for Baker behind the scenes, which creates an astonishing onscreen chemistry among the characters.
"
The one thing that doesn't change, however, is the love all the cast members have for Baker behind the scenes…
— Argeen Ghazarian
Luckily for The Mentalist, its writers do an amazing job every episode to create a new plot for murder while maintaining minor, and sometimes major, side plots from seeping through the cracks. It is a very difficult task to have the same main plot in each episode, an investigation for a murder, and simultaneously make sure that murders never seem repetitive or get boring. Somehow the writers are able to stay on top of it week in and week out.
The Mentalist hooks you in after the very first episode and keeps you going with some humorous lines and incredible busts that would create trouble for most CBI officers. This show is definitely the best one produced. Unfortunately, the final episodes will air in the coming weeks and bring a close to Patrick Jane, Agent Lisbon and the rest of their team. I just hope that Jane is able to keep his cool and prosecute Red John when he is found instead of murdering him on the spot no matter how tempting it may be.