'Horrible Bosses 2' is worthy of an evaluation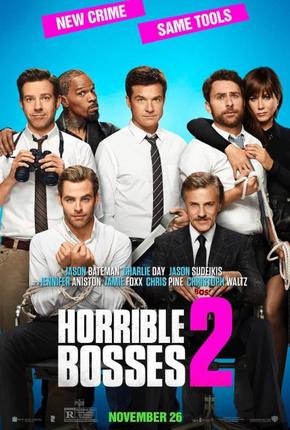 When it comes to film sequels, especially comedies, chances are that the following installments will be mediocre in comparison to the first. Prime examples of this statement can be proven by movies such as The Hangover Part II, Caddyshack II and most recently Dumb and Dumber To. With that observation in mind, it's quite a surprising relief the Horrible Bosses 2, while not as fresh as its predecessor, is still a highly amusing raunchy comedy.
This follow-up to the 2011 hit opens Nov. 26 and focuses on three working men, Nick (Jason Bateman), Kurt (Jason Sudekis), and Dale (Charlie Day), who have quit their cruel jobs and decided to start a business of their own. After being manipulated and losing their company thanks to a young entrepreneur (Chris Pine) and his father (Christoph Waltz), the men enlist the help of a man, whose name is too profane for text (Jamie Foxx), to figure out how to regain control of their business. What follows is a madcap caper that involves kidnapping, murder and a collection of other asinine occurrences.
What's refreshing about this continuation is the fact that the plot doesn't simply rehash that of the first, which the aforementioned Hangover Part II indubitably did. However, though it may be different, the script isn't particularly that well-thought out or intriguing. Though it does rely almost entirely on the inane behavior of these characters for its humor, the comedic banter among the performers is funny enough to forgive its otherwise lazy screenplay.
Much like in the first, a majority of the comedy was improvised by the three marvelous leads, which not only heightens the chemistry among them, but also showcases their comedic prowess. When the jokes are at their best, it's essentially only because the cast sells it all so exceptionally, not because of the material they were given. It's quite evident that the script was merely used as a framework for these incredibly capable comedians to just express their witty capabilities and humorous interplay.
In the end, the film is exactly what it's supposed to be: funny. Obviously, a film about three doofuses attempting a ludicrous crime won't have a deeply complex, thought-provoking script, for that's not what it promises. A movie like this simply presents the promise of laughs, and when delivered, it's a job well done and perfect for those in search of hearty serving of laughs.
About the Contributor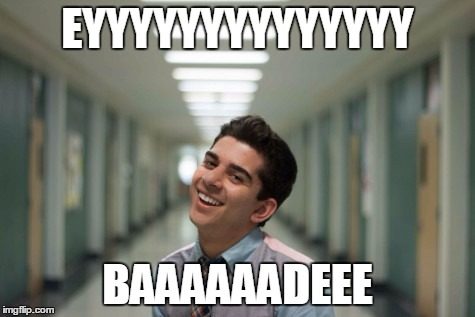 Alec Badalian, Magazine Editor
INTERESTS/HOBBIES:  Inter-dimensional travel.
EXTRACURRICULAR ACTIVITIES:  Stopping Dr. Doom.
THREE WORDS TO DESCRIBE ME ARE:  This isn't science.
IN...