'Birdman' soars to extraordinary heights
Alejandro González Iñárritu. This is a name that will soon rise in the ranks of today's greatest filmmakers. He has crafted a cinematic marvel with his latest indie comedy/drama, Birdman (Or the Unexpected Virtue of Ignorance). Its all-star cast, phenomenal cinematography and audacious screenplay make this glorious black comedy a true gem.
Taking flight in a limited release Oct. 17, this unique, delightfully odd experience stars Michael Keaton as Riggan Thompson, a now irrelevant actor who used to portray an iconic superhero blandly called Birdman. In order to spark a resurgence of acting credibility, he takes his talents to Broadway where he directs, writes and stars in a stage adaptation of Raymond Carver's What We Talk About When We Talk About Love. As his production begins its previews, so too do a variety of bizarre occurrences, and that's really all that can be said.
The film is commanded by Keaton's emotionally complex, psychologically challenging performance. He effectively conveys his elaborate psychosis and allows the audience to explore it alongside him as he goes through, essentially, a mental breakdown. The supporting cast is tremendous as well, including fabulous performances from Edward Norton, Zach Galifianakis and Emma Stone. (Stone gives quite possibly the best performance of her career to date.)
Perhaps the mightiest star of the whole film is none other than Iñárritu himself. His direction and writing are just superb. The entire film is a single tracking shot, devoid of any cuts or edits, which makes everything all the more mesmerizing. The screenplay is also immensely witty, fabricating a subtle mockery of celebrity and film culture within the plot. It starts out as a minor theme, then satisfyingly sprouts into one of the film's most significant topics in glorious fashion.
This is bound to be a particularly divisive film due to its outlandish nature and sluggish pace, yet is still completely worth seeking out. From its spectacularly dazzling camerawork, intelligently composed script, and top-notch performances, this ridiculement of Hollywood and showbiz in general is a stunning piece of art.
About the Contributor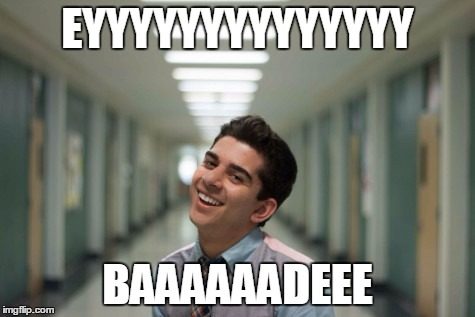 Alec Badalian, Magazine Editor
INTERESTS/HOBBIES:  Inter-dimensional travel.
EXTRACURRICULAR ACTIVITIES:  Stopping Dr. Doom.
THREE WORDS TO DESCRIBE ME ARE:  This isn't science.
IN...