Jake Gyllenhaal excels in "Nightcrawler"
Never has there been a film that paints such a grim, vitriolic portrait of the world of journalism. Granted, crime journalism isn't expected to be all too bright, but its depiction in Nightcrawler is extremely dreadful. Fueled by a masterful performance from Jake Gyllenhaal and slick direction, this LA set crime thriller hits all the right notes.
Fittingly being released on Oct. 31, this directorial debut from Dan Gilroy explores the seedy underbelly of crime in Los Angeles. Unemployed and desperate for work, Lou Bloom (Jake Gyllenhaal) adopts the life of a freelance crime journalist. He soon finds an apprentice (Riz Ahmed) and develops an unusual relationship with a local TV news station director (Rene Russo), all while he builds a reputable, independent video news production company, aptly called Video Production News. As he graduates from a cheap camcorder to a professional camera, he dives further and further into a life of unconscionability and inhumanity.
This film would not be the tense, gripping ride that it is without Gyllenhaal's superlative performance. The unpredictability of his character is profound, as is his use of diction and language. He's disgustingly manipulative, yet he still somehow manages to never allow the audience to fully turn against him. Gyllenhaal's physique is also horrifyingly slender and borderline skeleton, as the actor lost twenty pounds for the role. The supporting cast is serviceable as well, but nothing special in comparison to the powerhouse presence of Gyllenhaal.
Furthermore, first time director yet experienced writer Dan Gilroy shines with his execution of both the visual presentation and the literary base. The way in which the dark, ominous streets of nighttime Los Angeles are shot sends chills down the spine and there are also a few truly outstanding set pieces, one involving a Chinese restaurant and another involving a house in the hills in particular.
The screenplay is also top-notch in terms of the weaving of events and the stellar dialogue between characters. Not to mention the exhilarating soundtrack which expertly blends with the film's ocular details.
As for its flaws, the pacing does tend to drag a bit towards the finale and some minor implausible aspects dilute the often exceptionally realistic tone. The film effectively exhibits not only the wickedness of this particular profession, but also implies that people like Lou Bloom may very well exist. This is an eerily creepy exploration of a dangerous occupation powered by the magnificence of Gyllenhaal's acting capabilities.
About the Contributor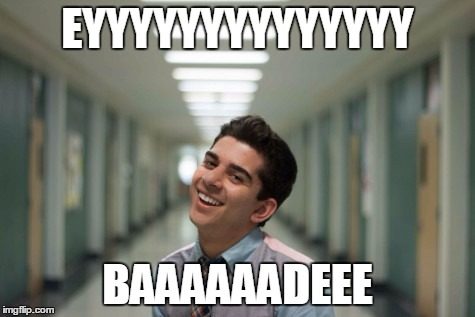 Alec Badalian, Magazine Editor
INTERESTS/HOBBIES:  Inter-dimensional travel.
EXTRACURRICULAR ACTIVITIES:  Stopping Dr. Doom.
THREE WORDS TO DESCRIBE ME ARE:  This isn't science.
IN...