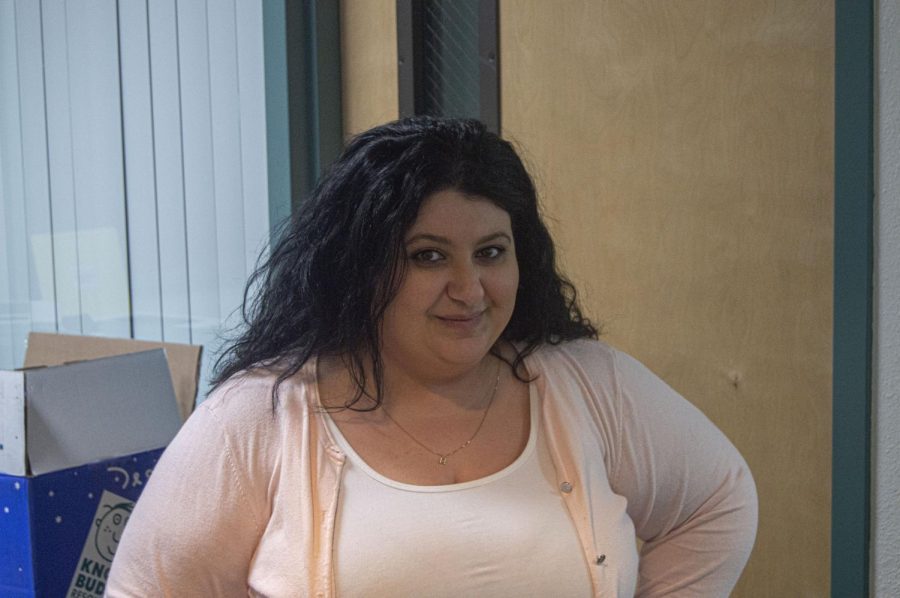 Clark welcomes a new librarian
After Clark's Susan Newcomer retired last year, the school was in need of a new librarian, so Kristine Tsaturyan took this opportunity and was looking forward to working with students in the cybrary. "I always get excited to see students walk in to the library," she said.
Tsaturyan's passion for books began when she moved to America from Armenia when she was in seventh grade. She began to go to the Burbank Central Library, which now holds a special place in heart, because it helped her learn English; however, she didn't always dream of working in a library.
Coming out of high school, her goal was to become a nurse; however, after seeing the difficulty of all the biology classes she had to take at California State University Northridge (CSUN), she knew that she didn't want to go into the medical field. She even volunteered at Providence Saint Joseph Medical Center, but the time she spent volunteering at a public library over the summer impacted her life more than the hospital. Tsaturyan received her bachelor's degree in Liberal Studies and thought of becoming a teacher. But she soon realized that becoming a librarian would combine her love for both students and books, so she went on to obtain her master's degree in Library and Information Science from CSUN and the University of North Texas online program.
Before coming to Clark, Tsaturyan worked at Roosevelt Middle School as a librarian. Along with working at Clark now, she also spends her time working the teen book club at the Burbank Central Library. The students are assigned a novel to read in which they discuss it during the meetings.
Outside of Clark, Tsaturyan enjoys going on vacations with her family, trying new restaurants and spending time with her friends making new memories. But still one of her favorite hobbies is to read on her freetime. "I have too many favorite books," she said. Although she doesn't have a favorite book, she recommends A Little Princess (by Francis Hodgson Burnett) to all the students because she has always enjoyed reading this novel.
Since some of the students from Roosevelt came to Clark for high school, Tsaturyan enjoys reuniting with them. "I love seeing the kids from middle school and see how they've transformed. Some have become more serious about school work," Tsaturyan said. She is also excited to see students grow up in the four years of high school and is looking forward to getting to know the staff.