Annual Armenian Genocide Commemoration at GHS
The 15th Annual Armenian Genocide Commemoration took place at Glendale High School's John Wayne Performing Arts Center on Wednesday, with about 1000 people present, filling most of the seats in the center. The event was organized to remember and demand justice for the 101 years of denial from the Turkish government for the Armenian genocide.
Because of the recent break of the cease-fire that ignited a war in the beginning of April between Azerbaijan and the Nagorno-Karabakh region that is protected by the Armenian government, many were at the commemoration to show their support to the Armenian soldiers fighting for their homeland.
School board member Greg Krikorian received a certificate of recognition for starting this annual commemoration 15 years ago and bringing the community together for an important cause. Organizers of this event hope to educate more people about the importance of this recognition and the month of April for the Armenian people. "This is such an important month for the Armenian people as we enter the 101th year of the Turkish denial of the Armenian Genocide," Krikorian told the audience.
Douglas Dall, the principal of Clark Magnet High School, was recognized for all his achievements he throughout his 37 years in the Glendale Unified School District.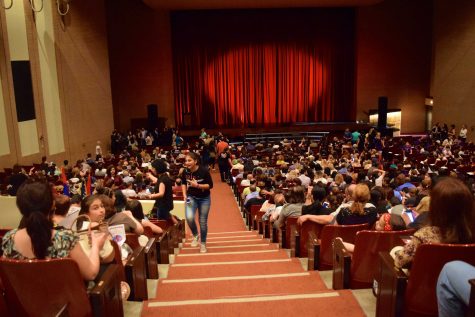 The Homenetmen Ararat Chapter Boy Scouts began the event with a flag ceremony and color guard. After placing the flags, the audience anxiously waited for the performances to begin. Junior Ani Petrosyan found the event to be very heart-warming, especially since her parents are from Karabakh. "The young elementary students who sang the song, 'Hayastane menq enq,' was really touching," she said. "The literal translation of the title means, 'We are Armenia', and having young Armenian individuals singing this song after the Turkish attempt of exterminating our race, shows that Turkey failed, because we are still deeply attached to our roots."
Senior Tina Keshishian, president of Armenian Club at Clark Magnet, said that there was a lot of planning required. "We had several meetings throughout the month with the Armenian Club executives from all GUSD high schools," she said. "Overall, the event went as planned."
Senior Preny Alaverdian ended the event with a very well known phrase to the Armenian people translated to English as, "We are here, we will continue to be here, and will flourish still."
About the Contributors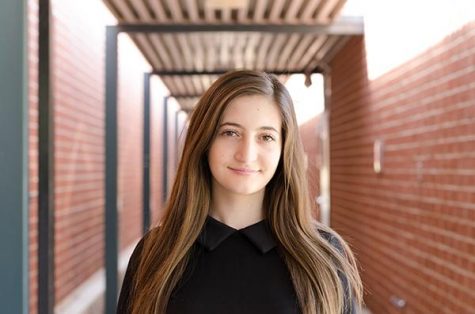 Natella Muradyan, Magazine Editor
Hobbies/Interests: watching Netflix and Youtube
Favorite Movie: Prison Break
Favorite Food: french fries
Plans for the future: to be successful
Three...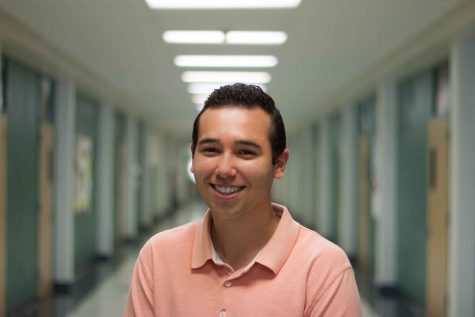 John Bandek, Section Editor
INTERESTS/HOBBIES:  I enjoy learning new languages, reading, and playing the piano.

EXTRACURRICULAR ACTIVITIES:   I am in Mock Trial, the president...