New opportunity for principal arises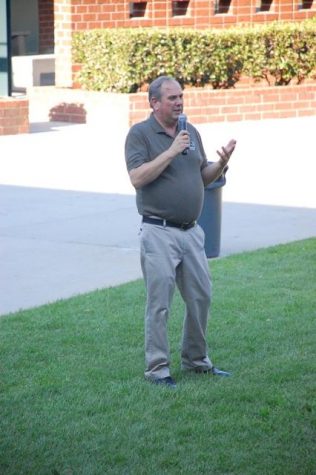 (September 19, 2012)–A few have noticed the changes — the lack of a tiny green Smart Car. No venti black iced tea every morning. Fewer announcements. Changes like these have made some students wonder, "Where is Mr. Dall?" However, Principal Doug Dall has not actually disappeared.
Along with his current job as school principal, Dall is now filling the position of executive director of instructional support services at GUSD headquarters. In an email interview with the Glendale News-Press, Dall described the new position as "an opportunity to take some of the programs and initiatives learned at Clark Magnet to other district schools and grade levels."
Former Roosevelt Assistant Principal Maurice James has joined the Clark staff as a new assistant principal to help manage the school in Dall's absence. James, who has also worked at Wilson Middle School , now works alongside current Clark Assistant Principal Lena Kortoshian.