Nexus 6 surpasses expectations
After a miserable pre-order launch, Google and Motorola's Nexus 6 has finally hit stores and is finally in the large hands phone consumers. Yes, large hands, because this 6 inch long and nearly 3.5 inch wide smartphone is definitely not for those who prefer single-handed phone usage. This device pretty much demands both hands for whatever someone may be using it for, but its impeccable performance is worth it.
Beginning with its processor, the Nexus 6 already sets itself above most smartphones. It's quality is almost as good as most modern laptops, and even better in some cases. The resolution and color is also perfect, even though its brightness modifications may not be up to par. The camera is also great in terms of its quality, but not so much with its shutter speed. But again, the resolution of the images that are produced make that forgivable. The phone's dual front-facing speakers are also marvelous and are virtually interchangeable with that of the quality of a modern stereo.
Perhaps the best feature here is the operating system, the magnificent Android Lollipop. Everything loads brilliantly fast and effectively gives the user the sense that they're using an actual computer. Typing on apps such as Gmail and Google Docs is uncomplicated and doesn't constantly shift page location they it would on an iPhone per say. This very review was written on the Nexus' Google Docs app and was done so with the same ease that would be had if doing so on a computer.
The phone's size also allows the user to view their screen activity without the need of having to tediously zoom in. Its size is almost identical to that of the iPhone 6 Plus', but due to its small bezels, it effectively maximizes the mass of its screen by having the front entirely devoid of buttons, smartly placing them all on the sides. Also, its implementation of gyroscope technology is impressive, as the phone turns on once it senses that it's been picked up.
The Nexus 6 suffered through a bumpy road on its journey to availability, but now that it's here, it's definitely worth a look. It's aesthetically prominent and contains an abundance of terrific features, especially for those who constantly work on pieces of writing. For those considering the venture into the Android lifestyle, this phone provides a warm welcome.
About the Contributor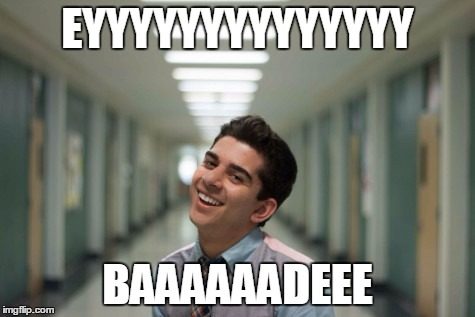 Alec Badalian, Magazine Editor
INTERESTS/HOBBIES:  Inter-dimensional travel.
EXTRACURRICULAR ACTIVITIES:  Stopping Dr. Doom.
THREE WORDS TO DESCRIBE ME ARE:  This isn't science.
IN...