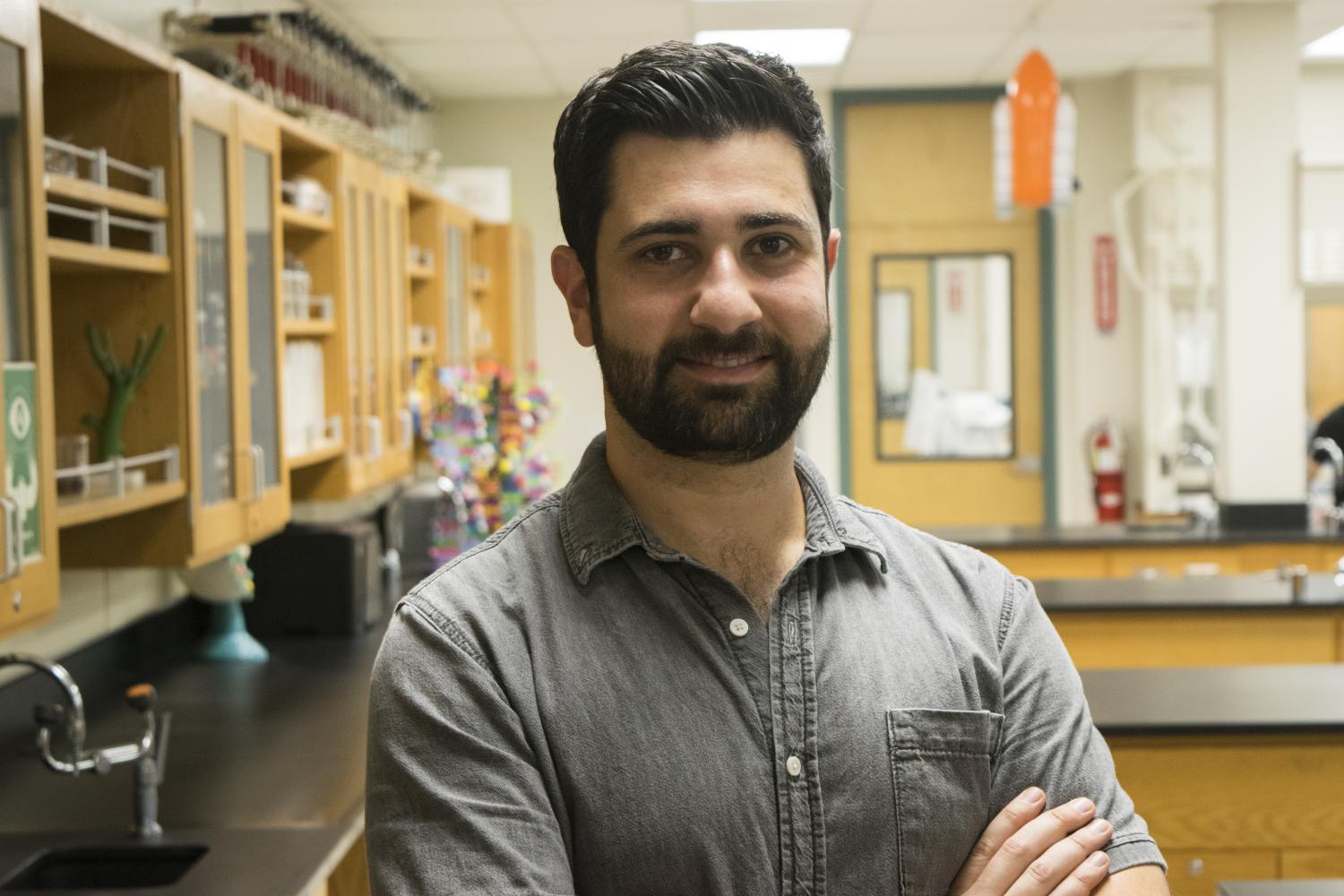 New teacher Mr. Yahiayan revamps Clark's science department
After two of Clark's only Chemistry and AP Biology teachers retired last year, a need for a new face in the science department was fulfilled when Hrant Yahiayan joined the Clark's staff.
"It feels like home here," Yahiayan said as he described his transition from teaching at Marshall High School to Clark Magnet High School. Yahiayan was very familiar with Clark from a young age since he went to Hoover High School and graduated in 2003. His first impression of Clark formed long before he began teaching at the school this year.
After high school, Yahiayan went on to study at the UC Irvine and Cal State Northridge for his bachelor's degree, and moved on to Midwestern University in Arizona to join the biomedical science program.
Yahiayan said that he didn't know he was going to become a teacher from the start. "I actually wanted to be a dentist at first," Yahiayan said. "Somewhere along the lines, I realized that I wanted to try teaching and I loved it." Because of his love for teaching, Yahiayan went to Pepperdine University to get his master's degree in education and psychology.
To begin his professional career in 2013, Yahiayan joined Solis Learning Academy, a new high school in East Los Angeles. "I was the first chemistry teacher there, one of the founding teachers, and I built the entire science department there," Yahiayan said. After teaching there for three years, Yahiayan received an offer from Marshall High School, which he decided to take.
Transitioning to Clark, Yahiayan had submitted a resume to Principal Lena Kortoshian years ago. "I had known Mrs. Kortoshian years ago," Yahiayan said. She was Yahiayan's assistant principal when he went to Hoover High School. One day, Yahiayan got a call from Kortoshian, offering him a position at Clark. Yahiayan accepted and is currently teaching in room 4204.
When Yahiayan is not in the classroom, he enjoys staying active by swimming, playing ice hockey and riding his bike. "I also love video games," Yahiayan said. He said that he plays on the Playstation Four and Nintendo Switch.
When Yahiayan was in high school, he said that Clark students would always stand out."I had a very good impression since day one, and when I came here, I could tell that Clark students stand out from the others," Yahiayan said.
Students have already voiced their positive thoughts about Yahiayan. Senior Lia Shahbandarian has Yahiayan for AP Biology. "Mr. Yahiayan is already an amazing teacher," Shahbandarian said. "The way he teaches and explains the lessons helps me understand the concepts better without getting overwhelmed."
Another student in Yahiayan's AP Biology class, senior John Lising, had similar comments. "So far, Mr. Yahiayan has been a great teacher, demonstrating that knowledge is more significant than grades. He goes against teaching norms, allowing students to fix their mistakes in assignments for full credit. He is a very reasonable and patient teacher and other teachers should follow his path," Lising said.
"It feels like a family here," Yahiayan said. "I feel like I fit right in, and I hope we have a great year." Yahiayan said that staff members have been very supportive of the new teachers. "I'm very thankful for the staff being so welcoming," Yahiayan said.