Michigan State crushes USC
On April 18 during enrichment the two finalist intramural teams faced each other in a 3-on-3 basketball tournament. Fourteen teams competed for roughly a month for first place.
Michigan State, consisting of juniors Seiran Aleksanyan, Vahe Farhadnejad, Sevada Khashadoorian, and Vahan Paronyan (the captain) all agreed it was an easy win for them with a score of 13-10. The team began strong and were making shots left and right while the opposing team, USC, was struggling to keep up. The USC team was made up of freshmen Arbi Abrahamian, Arno Abrahamian (as the captain), Razmik Alemsharyan and Emil Nouri.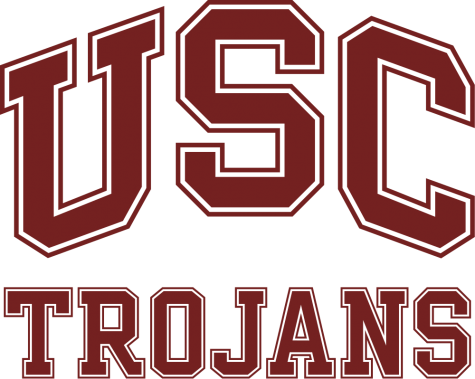 The teams played aggressively, which resulted in a bit of shoving and a plethora of squeaking sneakers. "We played aggressively from the start, which is how we outplayed the opposing team," Aleksanyan said. "I knew as long as we played well and as a team and make as little mistakes as possible we would win for sure."
"Michigan State, Michigan State, Michigan State," the crowd cheered as the buzzer went off and PE teacher and intramural coordinator Judy Thomsen announced Michigan State team as the winner. "It was a good game even though my team and I didn't win," Arno Abrahamian said. "More importantly, we made it to the final tournament as freshmen who played against juniors, so I think that is pretty amazing."
Thomsen said she hopes that intramural competitions continue after her retirement because it is a good way to relieve stress and have fun simultaneously. "I would like to thank Mr. Tiffany for working along side of me at the beginning of creating Intramurals. In the early stages the participation numbers were twice what it is today, and it took both of us to keep it under control," Thomsen said.
"Also to Mr. Blattner and Mr. Pruitt for officiating over the years and Mr. Axelgard helping from time to time when needed. And thanks to Mr. Dall for giving us the funds to purchase trophies, which added to the competitive spirit."