Messi's Long-Awaited Leave From PSG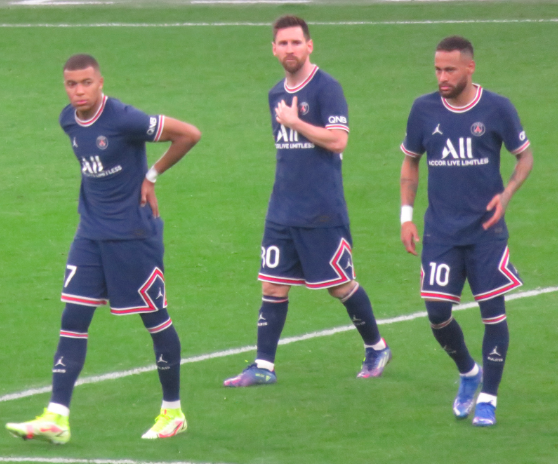 Lionel Messi: a name known by all soccer fans around the world, has won countless awards, medals, and trophies for excellence in his sport. After winning with the Argentinian national team in the 2022 World Cup, Messi returned to play in his club team Paris Saint-Germain (PSG). However, as the relationship between PSG and Messi worsens, there is speculation Messi is now possibly leaving the club.
After Messi's recent absence from training due to a personal trip to Saudi Arabia, the club chairman was not pleased. The club suspended Messi for two weeks with no pay as punishment for his absence, a reasonable consequence for the player's irresponsibility. However, Messi was then forced to publicly apologize to all PSG fans explaining his absence from training and accepting the responsibility that comes with his mistake. Fans were not happy with the video, and many shamed PSG for humiliating the player. Fans argued that this was a form of mistreatment for the player. As punishment for his mistakes, Messi was forced to train alone while the team enjoyed a day off after his suspension.
Days later, it was rumored that Messi would not be renewing his contract with the club in the summer despite past agreements to do so. As a loyal player, Messi has only played for two clubs, FC Barcelona and PSG. Messi's career started with Barcelona where he played with the Barcelona Trio consisting of himself, Neymar, and Suárez. Some argue that Messi was at his peak performance in the club as he was younger, happier, and surrounded by friends. The trio was torn apart after the club due to the chairman making poor financial decisions and was unable to pay its players. Unlike his leave with PSG which was filled with happiness and excitement, Messi's forceful leave from Barcelona was nothing short of heartbreaking.
In hindsight, Messi's experience at PSG was poor. He was not comfortable living in a country he did not know the language of, the fans in Paris hated him due to 'lack of results', and his teammates were desperate to outshine him. PSG's recent maltreatment is also due to the club's directed focus on having Paris-based as its star(Mbappe). Since the France national team and PSG have many overlapping players, there lies deep tension with international players of the club, especially after Argentina's victory.
As Messi prepares for his potential leave from PSG, fans are wondering if Neymar would join the superstar in his move, as the two have been playing together for nearly four years. Messi's rumored release from the club also leaves open the question of where Messi would play. Some hope to see Messi play alongside his rival Ronaldo in Al-Nassr based in Saudi Arabia. Some speculate that Messi's trip to the nation may have been due to negotiations with the club.
Other fans hoped Messi would return to his roots and turn to Barcelona. However, this is unlikely as the club continues to not have the financial capacity to maintain such a valuable player on their team.
Messi's decision to leave PSG would be one of the least controversial changes in soccer this year. Paris fans want the superstar gone and Messi fans want him happy. No matter where the player ends up, his skills will continue to enhance any team despite his age.