First time for everything at the Oscars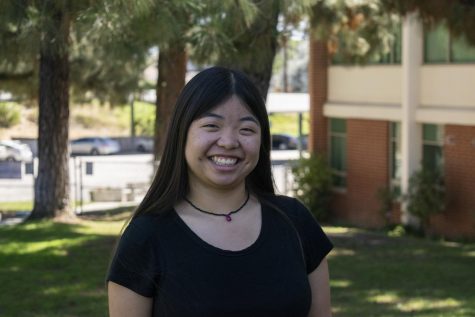 More stories from Shaye Holladay McCarthy
The 91st Academy Awards opened with Adam Lambert leading Queen in performing an all-too-short, but beautiful medley. Kevin Hart had been announced to host the Oscars in December, but upon tweeting homophobic remarks, the actor was asked to step down and for the first time in 30 years, there wasn't a host for the night. It was a night full of surprises and firsts for directors, studios and actors.
This year's Academy Awards revealed how far this generation from #OscarsSoWhite had changed from three years prior. There was a diverse group of winners for actors including Mahershala Ali for Green Book and Rami Malek for Bohemian Rhapsody. Ali became the first black actor to win two Academy Awards in the same category (Best Supporting Actor) following his win from 2016 for Moonlight.
Malek was incredible in Bohemian Rhapsody so it didn't come as a surprise to see him rise to the top, winning Best Actor ahead of other stars like Christian Bale (Vice), or Viggo Mortensen (Green Book). The devoted actor spent a year to prepare for his role by taking piano lessons four hours a day to working with a movement coach to imitate Freddie Mercury. Even though the singing for Mercury is a mix of three voices (predominantly Marc Martel), Malek's performance feels natural and he captures the charismatic singer perfectly. I was truly amazed at how well Malek captured an icon in this performance.
Marvel Studios has a history of their movies being nominated, but fell short when the time came for the announcements. Finally, after 20 movies, Marvel got three wins in one night with Black Panther. The film took home well deserved wins under Best Costume Design, Best Original Score and Best Production Design. Ruth E. Carter did a terrific job at making the costumes match certain African tribes' clothing to matching the tribes of Wakanda. She added a modern touch on costumes by weaving vibranium into the outfits to show how much more advanced the country was from others around them.
Ludwig Goransson, composer of Black Panther's original score, beat out Alexandre Desplat who won last year for The Shape of Water, and Marc Shaiman who had composed the score for Mary Poppins Returns. Goransson traveled to Africa to learn about the instruments they used and connected with local artist Baaba Maal. The music he made for the movie is astounding, but it still has a traditional African feel and sound that makes the movie incredible.
Bohemian Rhapsody was nominated for plenty of awards, and most of them were well-deserved wins, but I don't think it deserved the Oscar for Sound Editing where the biopic is stacked against A Quiet Place. The most unique aspect that should've given A Quiet Place an edge was the fact that it was completely silent and any noise made was meticulous. The sound team did an amazing job making any sounds used in the movie, particularly those of the monsters, but hearing a lamp shatter in complete silence strikes just as much fear as hearing the predators.
First Man won Best Visual Effects beating Solo: A Star Wars Story and Avengers: Infinity War. Solo had great visuals when it came to the freight train heist and the Kessel Run through the maelstrom, but those two were just about the two best visual moments for the film. However, Avengers had terrific effects and it was a shock to see it fall short. When Doctor Strange had been nominated in 2016, I was so amazed to see the effects of the spells, and it lost to The Jungle Book (which I'm still furious about).
In Infinity War, there was the mix of the use of the heroes powers to the infinity stones which should've taken the win. The settings were beautiful and the standoff between Thanos and Doctor Strange on Titan was an action sequence in the movie anyone could remember. Thor coming down in Wakanda while lighting surges around him as the God of Thunder wastes no time in joining the fight is a scene that stunned me and deserved a win. Avengers: Infinity War losing the Oscar under Best Visual Effects was one of the snubs this year.
Lady Gaga and Bradley Cooper performed "Shallow" together from A Star is Born where it also won Best Original Song. There's a clear chemistry between the two and "Shallow" is a beautiful heartfelt song. They sing together perfectly, and the emotion is genuine such that it's hard to not fall in love with the two performing this song together.
Director of BlacKkKlansman, Spike Lee, also won his first Oscar for Best Adapted Screenplay. He was one of the few speakers to make a nod toward the current political state, reminding the audience of the upcoming 2020 election. His speech about finding ourselves on the right side of history and making the moral choice between love and hate earned a standing ovation. Of course, I don't think it would hurt to not mention politics for once at the Oscars, but Lee spoke truthfully that the 2020 election would be here soon, and for that, his words were respectable.
There was a fair lineup of movies competing for Best Animated Feature. Wes Anderson's Isle of Dogs, Brad Bird got nominated for Incredibles 2 and Disney was nominated for Ralph Breaks the Internet. Yet Spider-Man: Into the Spider-Verse took the win. This wasn't a surprising choice for me. The movie was incredible. There were great striking moments, and it's another film with a leading hero that isn't white. It has a lot of heart and it's really well animated. The smallest detail of the background changing just adds onto an already impressive animation.
One of the worst announcements of the night and ending to the Oscars was Green Book winning Best Picture. It's an overrated movie that portrays race from a white man's view as he travels. This film winning on a momentous night of wins, doesn't fit. Not when Spike Lee won he first Oscar or when Hannah Beachler became the first African-American woman to win Best Production Design.
Green Book's triumph was a dull ending for an amazing night at the Oscars. Other movies that were snubbed by this film included: Black Panther, Bohemian Rhapsody, BlacKkKlansman, and A Star is Born. Just about any other movie winning would've been a ten times better ending to the night.
Of course there were a few disappointing snubs and losses, but there were the good moments that dropped in periodically through the night. Black Panther made history by bringing Marvel their first win and adding two more black women to the list of those who have won under a category other than acting.
Olivia Colman made a charming acceptance speech with drops of humor that brightened the mood. Even when Spike Lee received his Oscar for BlacKkKlansman, he was so excited he leapt into his presenters arms which was a great moment of the night. One of, if not my favorite moment of the night, was when Marvel star Chris Evans helped prevent Regina King from tripping over her dress when she went to receive her Oscar.
It was a great night full of surprises (some disappointing), and incredible firsts and milestone. Some of the wins that were given to movies go to show how far society has come, especially when only three black women have won Oscars outside of acting, two of which came from Black Panther's win. The night was spectacular, even without a host opening with Tina Fey, Amy Poehler and Maya Rudolph after Adam Lambert performed with the remaining members of Queen.
About the Contributor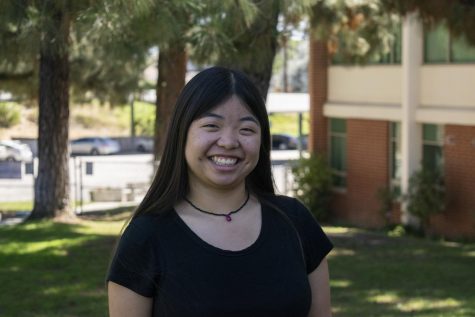 Shaye Holladay McCarthy, Magazine Editor
Hobbies: Archery, dance, writing, cooking, music

Favorite shows: Game of Thrones, Criminal Minds, World of Dance, Legion, Runaways, Daredevil, Runnning...