Teachers work hard to convince LAUSD to make long-requested changes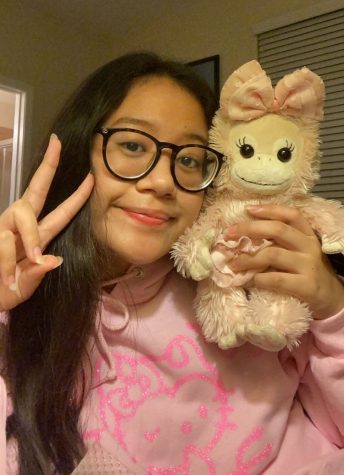 More stories from Pamela Faller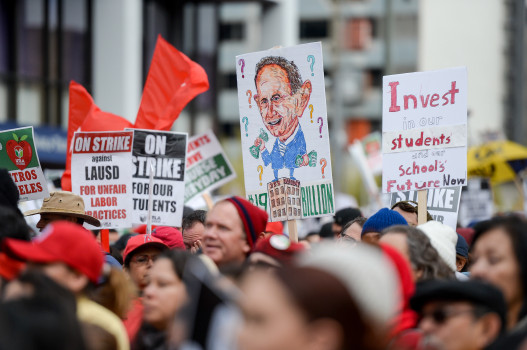 On a usual Monday morning, students come to school, expecting their teachers to be in the classroom ready for another day of lessons. Considered a regular part of school life, however, this daily tradition has temporarily disappeared at the Los Angeles Unified School District (LAUSD). The District is experiencing a full-on strike by its teachers, with many of them choosing to go on strike rather than show up to work. The strike comes as the result of a long standoff between the district and the United Teachers Los Angeles (UTLA) over small wages, insufficient resources and an excessive number of students in classes.
Although the District claims it to be recent, the roots for this strike were a long time coming. After three days, UTLA and LAUSD seem to be making progress towards an agreement that two years of negotiation failed to reach. According to the Los Angeles Daily News, teachers continued into the strike's third day just as Mayor Eric Garcetti agreed to consider the calls for smaller class sizes, increased pay for teachers and support for local educators.
In the last year, there were many strikes in other states, including Arizona, West Virginia and Oklahoma. The LAUSD strike is just another addition to the list. Yet, this strike's numbers sets it apart from others. Over 30,000 teachers and 500,000 students are being affected by this strike. Also, more than 50,000 people have been participating each day, in hopes of progress for the union, District and schools.
This strike is evidently not just for the teachers and staff, but also for the students. Educators and supporters have worked hard in pouring rain to emphasize the importance of improving their schools' environment. LAUSD teachers want what's best for their students. Without enough resources and staff, it has become difficult for teachers to offer students a good education.
Teachers are fighting for a good cause, and not just for more money. However, at the same time, they should consider the harm being done to the District.
Teachers have asked for millions more in school funding. However, with only one-third of half a million students attending school, the district has lost $10-15 million each day. Even though this loss is drastic, teachers have been asking for a change for a while now. The district had time to evaluate the situation and offer the union a deal.
In the end, both sides want to make improvements, but just can't seem to agree. UTLA and LAUSD have been meeting in the City Hall to discuss and negotiate. It is imperative that both sides reach an agreement as soon as possible.
Leave a Comment
About the Contributor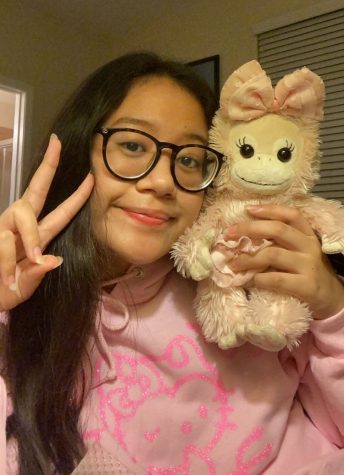 Pamela Faller, Design Editor
Hobbies/interests: bowling, medicine, playing Minecraft, listening to music, and watching anime & Kdramas

Favorite artists: Mac Ayres, Alina Baraz,...