Cashierless stores do not threaten jobs
Hang on for a minute...we're trying to find some more stories you might like.
Amazon launched its first cashierless store Jan. 1, in Seattle. The Amazon Go store allows customers to grab their items and walk out, and the payments are made automatically to the customer's Amazon account. There are hundreds of cameras scattered throughout the store that keep track of items that a person picks up. If a customer decides to put back an item, it will be automatically removed from their online Amazon shopping cart. The store updates a customer's virtual shopping cart through computer vision, deep learning algorithms, and sensor fusion.
Some say that cashierless stores will threaten the jobs of the 3.5 million employed cashiers in the U.S. While it is true that if all grocery stores become automated the job of cashiers will become obsolete, such a scenario is highly unlikely to occur. The transition process will be likely slow and give cashiers enough time to find an alternative job.
Additionally, sales jobs are actually increasing in the U.S. despite the automation of low skill jobs and self checkout lines. Salespeople would still be needed to help customers find the products they are looking for and to promote new ones. Without the need for checkout lines, employees will have more time for face to face interaction on the store floors and it will also open up the possibility for more sales floor jobs. Stores that use cashiers will likely not adapt the same system as Amazon Go as it will require redesigning the store's system and building in additional cameras which will be costly. Amazon indicated that it has no plans of integrating the same design into its Whole Foods stores. In addition, many customers will prefer going to stores with actual cashiers since they find the digital systems difficult to navigate through.
Cashierless stores including Amazon Go will not increase unemployment since new types of jobs will be created. Employees will be needed to help with technical problems, work as chefs and restock shelves. The type of labor employees typically do in a grocery store will simply change.
The no-checkout technology's benefits outweigh its cost. The no-checkout system is more efficient than a traditional grocery store as there is no need to wait in line and waste even more time through making payments and scanning items one by one. The cameras can sense whenever an item is picked up, so theft rates may be decreased as well.
The security of Amazon Go has been put under question since a woman was able to accidently "steal" a cup of yogurt. The store didn't charge her for the yogurt. According to Amazon, such occurrences are so rare and far in between that they do not plan on charging customers when it does happen. Self checkout lines have been implemented in stores as they shorten the time needed to check out items and pay. Self checkout lines did not exactly cause store employees to be fired, so there is no reason to worry that cashierless stores will if the same pattern follows. Cashierless stores will go a step further in making the process even quicker and more convenient. While cashierless stores will not replace traditional stores anytime soon, they are a useful option to have.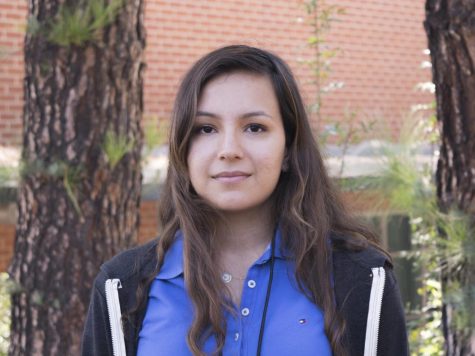 Paniz Jazirian, Staff Writer
Interest/Hobbies: My hobbies include drawing and playing the guitar.
Favorite year in music : 2012!
Goals in life: To become a genetic counselor...