Why free software is important in the modern tech era
Hang on for a minute...we're trying to find some more stories you might like.
When one hears the term free software it is common to think that it refers to price. However, it is used to refer to software that is free, as in freedom, and sometimes free of cost as well.
The 21st century has seen the rise of corporations such as Microsoft and Apple which have created new technologies. The 2010s have also seen a rise in these same companies violating users' privacy without their consent and government agencies wanting access to mass amounts of data on everything and everyone.
For instance, Microsoft has implemented telemetry into Windows 10 which had to be reduced by half under demands from a France regulatory body due to said data collection being too invasive. Not only that, but the company misled consumers with aggressive prompts to upgrade from Windows 7. To top it all off, Windows 10 installations frequently install programs to users' computers without warning and are a privacy nightmare in general.
Apple has certainly taken a more privacy-friendly approach in their business practices which is to be commended. However, the company does not allow applications to be installed on their phones and tablets that do not come from the proprietary App Store. In addition, Apple gave Uber access to a special feature without consumers' consent that could record iPhone screens.
What can be done to gain control back of our computing? Fortunately, the non-profit Free Software Foundation led by Richard Stallman is constantly advocating for free (as in freedom) software and hardware.
Free software as defined by the FSF guarantees four freedoms to the users of said programs. These allow the user to run, study, change and distribute software and any modified versions. The source code for the program must be available for these freedoms to be present. Open source has gained traction as a term to describe this software but referring to it as such distracts from the social movement for free software.
Free or libre software should be used instead of proprietary programs whenever possible as full access to the code allows individuals to look for government backdoors and security vulnerabilities. Furthermore, if a program does not do what one wants then he or she or even someone paid to do so can modify it to do as one pleases.
Unlike proprietary software, free software encourages community and teamwork as anyone can contribute to it and add suggestions as he or she pleases. One can modify a program and create his or her very own version of it, as the Tor Project has done with Firefox to provide anonymous browsing to all. A group of people has the ability to make their own GNU/Linux distribution based on an already existing one and share it with whoever they please.
The overall truth is that proprietary software places power in the hands of companies and developers instead of users. Its users have no way of knowing what is going on behind the scenes which makes the free software movement an ethical one.
In the words of Richard Stallman, "If you use a proprietary program or somebody else's web server, you're defenceless. You're putty in the hands of whoever developed that software."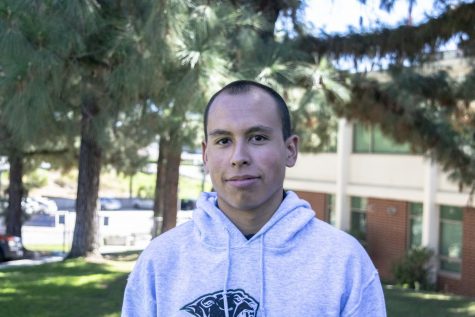 Carlos Rodriguez, Website Editor
Hobbies: Playing the electric guitar, going on Reddit

Favorite shows: The Office

Places you want to travel to: San Francisco, Mexico, Canada, Norway

Items...