Justin Timberlake should not return to the Super Bowl halftime stage
He's been there before, and had her naked by the end of his song.
Hang on for a minute...we're trying to find some more stories you might like.
Justin Timberlake can sing. With 38 Grammy nominations and 10 wins, I'm not about to contest that. And with a recent win in 2016 for his hit "Can't Stop the Feeling," he is a very obvious contender to perform in the 2017 Super Bowl halftime show. So why isn't he the right choice? Because he's been there before, and the outcome was — to say the least — unexpected.
On Feb. 1 2004, Janet Jackson performed the halftime show, featuring P. Diddy, Nelly, Kid Rock and, you guessed it, Justin Timberlake. Toward the end of Timberlake's performance, a "wardrobe malfunction" occurred, during which Timberlake tore off a piece of Jackson's clothing while singing, "Bet I'll have you naked by the end of this song." The intention was to rip off Jackson's leather top, revealing a red bra; however, Timberlake ended up exposing Jackson's breast to the public for about a second instead. This caused an uproar: half a million people filed complaints to the Federal Communications Commission (FCC), the FCC sued CBS for $550,000, and AOL, a sponsor of 2004's halftime show, demanded a refund.
Jackson's career was obliterated. She was blacklisted by Viacom, the parent company of MTV and numerous radio stations, so that when her album Damita Jo was released on March 22 of the same year, it received little coverage. CBS rescinded Jackson's invitation to the 46th annual Grammy Awards show, and while Jackson was struggling with the repercussions of "nipplegate," Timberlake enjoyed success. At the same show from which Jackson was banned, Timberlake won two Grammys, one for Best Pop Vocal Album and the other for Best Male Pop Vocal Performance. He would proceed to become a successful solo artist, and is now worth about $230 million.
With such a controversial history, Timberlake should not perform the halftime show. It's not that "nipplegate" is his fault; both artists share the blame. However, while he was catapulted into success, Jackson was universally blamed for the incident. Jackson apologized for the incident, but some outlets edited her videotaped apology in order to make the incident seem intentional. "Sometimes they cut out that I said it was an accident," Jackson said, in an interview with Ebony.
Although Jackson was quick to apologize, Timberlake did not take responsibility for the incident. At the Grammy Awards a week after "nipplegate," Timberlake did address the issue, saying "What occurred was unintentional, completely regrettable, and I apologize if you guys were offended." Apologizing that people were offended does not amount to accepting blame and acknowledging his wrongdoing. Furthermore, he called what happened "unintentional." It's a bit hard to believe that his move to rip off Jackson's clothing, choreographed perfectly to a line of his song, was unintended.
Timberlake has not owned up to his mistake, and has not made amends with Jackson for what happened at the 2004 Super Bowl. The wounds to Jackson's career are an example of the double standards women, particularly women of color, are held to in modern society, and the injustice that follows. Until Timberlake admits his blame and atones for his role in "Nipplegate," he should not perform the halftime show, and he owes Jackson an apology as large as the Super Bowl.
About the Writer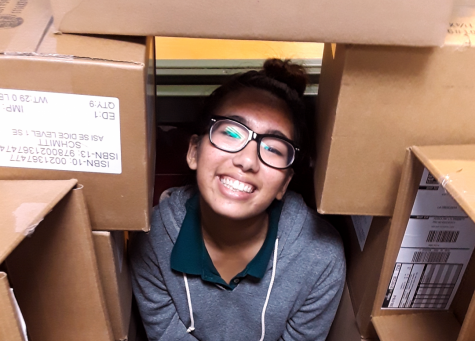 Sangam Sharma, Staff Writer
Interests/Hobbies: Breathing, reading, sleeping, and eating.

Favorite year in music: 1971
Goals in life: Live until 29.

Three words to...