Mock Trial's Escape Room Recap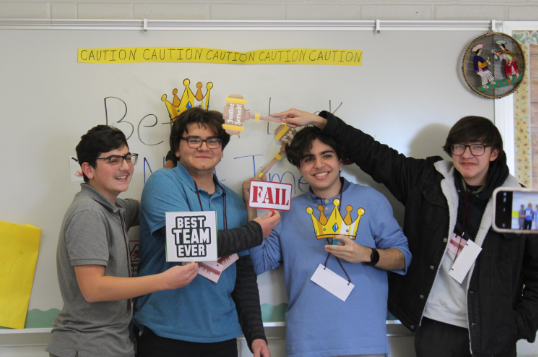 Mock Trial's first-ever Escape Room and fundraiser have been an exciting event for all competitive Clark students; which team will be the first to crack the case?
The event took place from January 16 to January 19, during enrichment. While buying a single-day ticket was possible, some students bought tickets for all four days. For most participants, buying a ticket meant spending enrichment to be detectives with their friends and solve a complex case filled with locks and clues. "My team and I thought it would be a really fun experience so we bought all the tickets for every day for all the different escape rooms," said sophomore Sion Yousefi. He and his friends worked hard to solve all the law-related locks to receive their next clue.
As for the Mock Trial team, the students have been working on this big project since the very first semester. "This is the first time we'd plan something like this; the second semester we'd usually stick to a couple of fun activities in class and our big performance," said junior Natalie Sabounjian, a member of Mock Trial. With the revenue they got from selling tickets, the Mock Trial team has extra funds that will be useful for future events and competitions.
Split into different sections, Mock Trial class members all contributed hard work to this big event. These sections were responsible for coming up with storylines, clues, and decorations related to the theme. "We were inspired by old TV shows and mafia movies. We just included a bunch of pop culture things that people would notice," said Sabounjian. "I know some of my friends participated and they encouraged more people to join," she added.